....and the grill fired up. Our Christmas eve dinner was stupendous thanks to the generous gift from our friend in Hot Springs. Just before Christmas a cooler packed with dry ice arrived from the Kansas City Steak Company. It was filled with filet mignons and crab cakes. We bought some substantial bacon to wrap the filet and some fresh oysters. It was a wonderful dinner.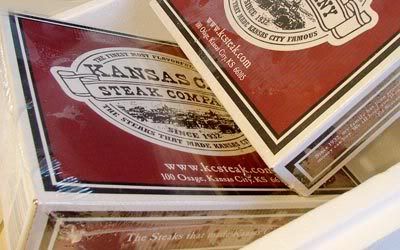 After dinner we played Mexican Train Dominoes and of course today we watched A Christmas Story, made all the funnier by the ornament my friend found.
I hope everyone had a wonderful Christmas filled with lots of memory making events.
I've arranged for a gift to be made in the name of all my readers. Please join me tomorrow and I'll explain how you've all just become venture capitalists!