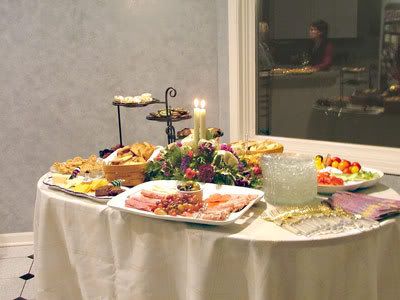 Everyone is glad to snag an invitation to Jacki's house. She's the consummate hostess and her parties are a joy. She understands the elements of a successful gathering starting with hand-designed invitations that set the mood. Jacki also understands the importance of creating traditions.
One of those traditions is her holiday cookie exchange. It's a fun evening at the end of which you leave with 10 dozen assorted cookies. But first we feast on her delicious food and drink. This year she served a champagne punch made with Limoncello. The table was covered with antipasti from Caputo's Fresh Market. I'll take you on a tour of this terrific market soon - I promise!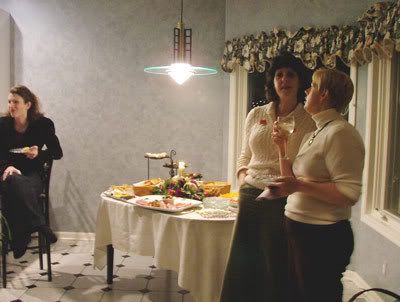 This was a chance to catch up with the neighbors and enjoy good old fashioned conversation. But then it's time to get down to business. We take a moment to identify and describe our cookie creations and we circle around the table filling our baskets or containers.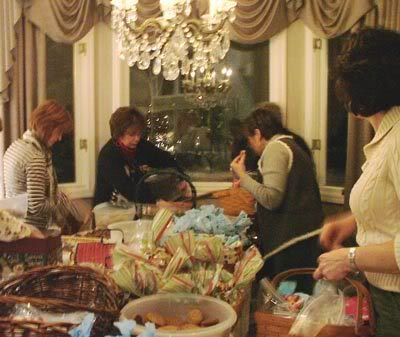 Neighbor Donna certainly looks pleased with this bag of goodies.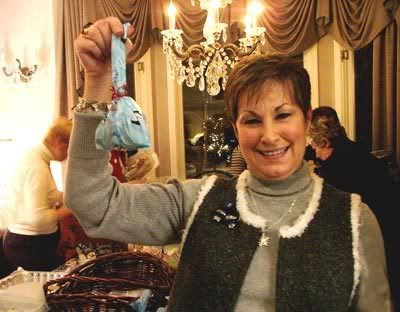 We carefully pack up our goodies for a safe trip home.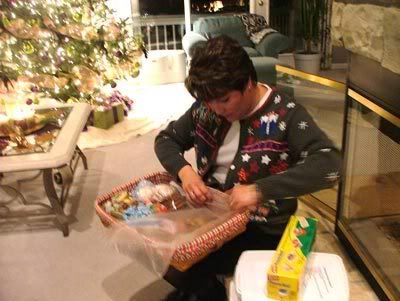 As we leave Jacki hands out packages of her homemade English toffee - it's to die for! Consider creating a tradition of your own. Your friends will love you for it!
Tomorrow we're going to lie in bed and look at my bedroom ceiling. It's going to be exciting, I promise!