Thanks to everyone who participated in the contest to name my sewing machine.
And the winner is....KitKat who suggested the name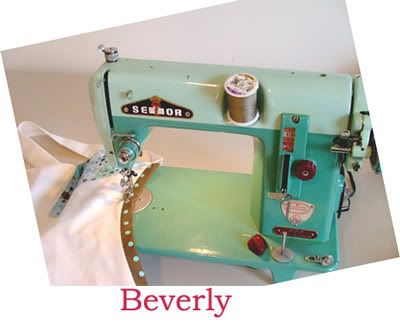 KitKat said Beverly seemed right but she didn't know why. I felt the same way. If I didn't learn anything else in therapy I did learn how to free associate. Using that skill I came up with the answer....Beverly Garland.
Beverly Garland started her acting career in the 1950's, starring in a number of Roger Corman cult classics including , Swamp Women, The Alligator People and Curucu, Beast of the Amazon.
She knew how to scream!
Like my Sewmor she was never destined to be a superstar, but if you look at her
filmography
you'll see that she's been working hard and consistently for over 50 years, just like my sewing machine! When it became apparent she wasn't going to be a major movie star she moved into TV where she played many, many moms. These roles included the stepmom on My Three Sons, and the mom on Remington Steele, The Scarecrow and Mrs. King and Lois & Clark. And, like my machine she's still working!
Congratulations to KitKat. Please e-mail me so I can get your mailing address. You will be receiving this apron that Beverly and I created together.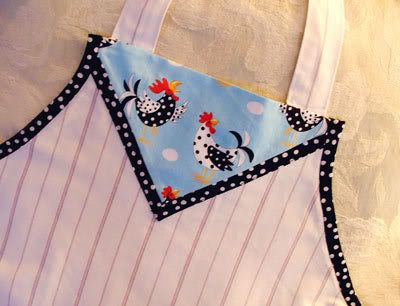 Along with this prize comes a responsibility. I'm hoping that KitKat will agree to be my Beta tester on this line of aprons that I'm developing for my
Etsy shop.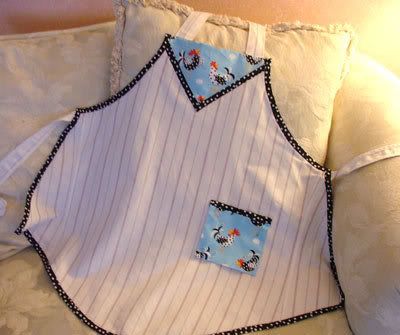 Thanks again to everyone. I appreciate all who take time out of their busy days to stop by.