Soon after you move into a house the shortcomings become glaringly apparent. My bedrooms are a long, long distance from the laundry room so immediately I was hoping for a laundry chute or even better a dumb waiter system to pulley the laundry from the first floor to the second.
My love of thrifting and finding dinnerware, serving pieces, glassware and linens has left me swearing that the next house will have a great butler's pantry like the one in my great-grandmother's home. It was a wonderous space with glass fronted cabinets which held all her beautiful things. Setting a table was an art and I'm all about tablescapes, just ask the neighbors.
Let's discuss thrifting. If you don't thrift you should try it. It's addicting and poking through tons of stuff in search of one gem is downright interesting. I've been doing it for what seems like forever.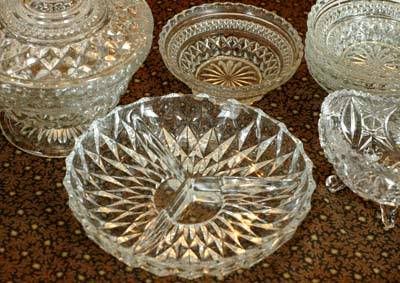 My recent trip to Goodwill netted some great little serving pieces including a large covered candy dish, divided relish plate, four glass bowls perfect for serving strawberry shortcake, and a small footed bowl. Here's a better look at the little footed bowl. Can't you see this filled with pastel M & M's for Easter?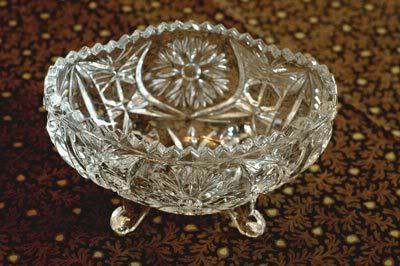 I also picked up the cutest tiny yelloware bowl and a silver plated, glass backed trivet.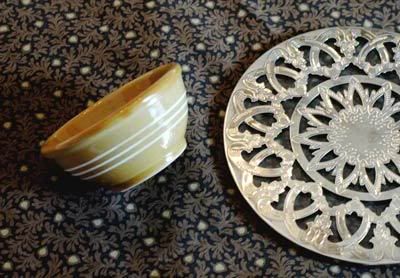 This large glass biscuit jar was run through the dishwasher and now holds my whole wheat flower. I need more of these because I keep at least four kinds of flour on hand at all times. (White, wheat, self-rising, semolina)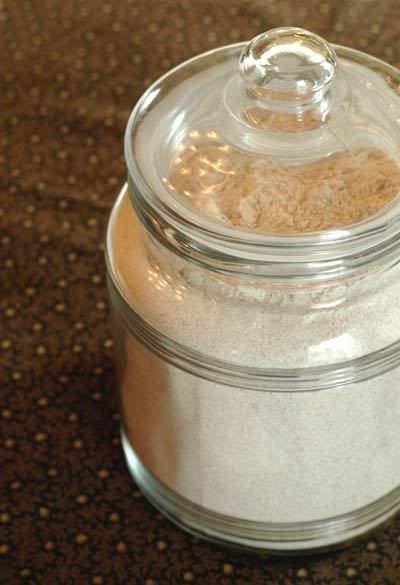 Here's the catch of the day. Although if thrifting were an Olympic sport, the judges would take off points due to the fact that there are a couple of bowls missing, and no cups whatsoever. Eight place setting (missing the aforementioned pcs.) of Royal Staffordshire "Stratford Stage" dinnerware. I love the dark brown, almost black color of the design as it blends well with my decor colors.
Here's the design.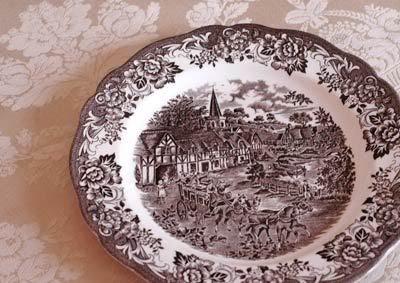 Missing pieces are simply an additional challenge to the thrifter. It give you a purpose for more thrift shopping - to find those bowls and cups!
Oops, I almost forgot the little snowman container that's now keeping Samuel Adams company on the bookcase.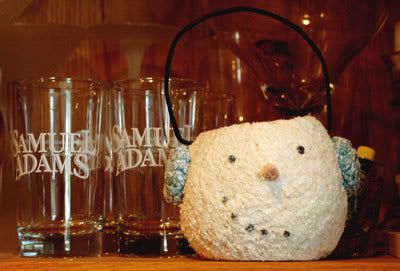 The total was $30, after my frequent buyer discount was applied. That is certainly less than the cost of a proper biscuit jar at Crate & Barrel.
Now I'm off to dream of butler's pantrys to hold all my stuff.
Don't forget, you have until tomorrow to enter the
CONTEST.
Tomorrow we'll talk about the importance of a proper larder.