UPDATE - It must be ESP. This morning I posted pictures of things I'd bought at one of Margie's sales. I haven't read the newspaper in awhile so I wasn't aware that she was having another sale today and tomorrow. While driving past the fairgrounds on my way to the bank I spotted her signs. She had an entire building full of treasures.
Here's Margie working at her check-out table.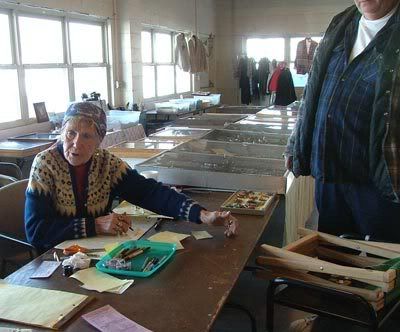 There were tables full of interesting items.
I did find some wonderful things and made some purchases. We'll talk more about that tomorrow.