The Farmer and I met eight months after he graduated from college. He had briefly moved in with his parents while he looked for a job in his field. After being hired by an insurance company he rented his first bachelor pad.
Shortly after we started dating he told me that he went to visit his parents every Sunday. I thought that was so wonderful, until I realized that it was simply to snag at least one home cooked meal every week. OK, I can understand that. But then he revealed that he dragged all his dirty laundry home for mom to wash! OH NO. This would not fly with me. I gave him a stern lecture about being an adult and that dragging your laundry home to mommy wasn't exhibiting a high level of personal responsibility. Even back then I was all about personal responsibility.
It's amazing that he continued to date me but he must have realized that I was right.
A short while later he invited me to his pad for the first time. I had been to parties in some pretty horrible bachelor pads. There was one in particular that I'm pretty sure had to be leveled when the guys moved out. But the farmer's apartment wasn't that bad. It could have used a little detailing but it wasn't horrible.
He promised to cook me dinner and I was curious as to what might be on the menu. Looking around the kitchen I noticed this: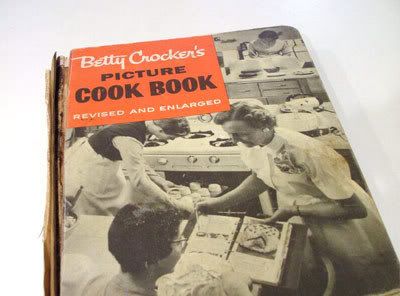 Yes! There was a copy of Betty Crocker's Cook Book on the counter. Could it be that I found a guy that could actually cook?
It was probably placed there to impress unsuspecting young ladies. The dinner he prepared was not from a recipe, that's for sure. He dug through his freezer and cabinets, grabbing what he had on hand. His ingredients were chicken breasts, pizza sauce and some mozzarella cheese. He called his concoction "Pizza Chicken" and although it wasn't gourmet fare, it was edible and filling. Good thing because there wasn't any dessert!
My guess is that his mother gave him her old copy of he cookbook as a gift for his new apartment. It was obviously used and now it's literally falling apart.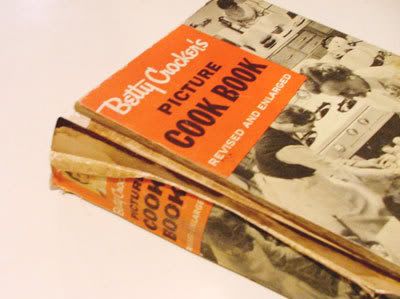 It resides on our bookshelf and I refer to it often.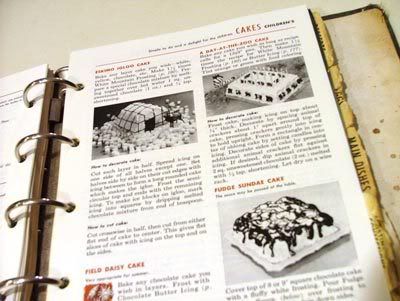 I don't believe the Farmer ever actually opened the book. I could be wrong.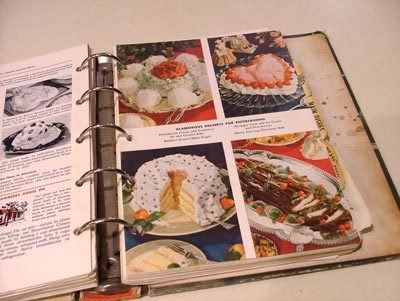 Today's young menl seem to know how to cook. Is that because their mothers trained them well? My nephews are accomplished cooks and I'm so jealous. It would have been wonderful to have had help during my working years when I was constantly faced with the "what's for dinner?" problem.
Do your husbands or sons cook? Please tell me I'm not alone with not one, but two non-cooking males in the house.
ED. NOTE: Omigosh, I forgot to include the Farmer's famous recipe for Hot Dog
Soup. It goes hand-in-hand with my hot dog bun snippet of the day.
THE FARMER'S FAMOUS HOT DOG SOUP
1 package hot dogs
8 cups of water

Bring the water to a boil in a large pan over high heat. Add the hot dogs and continued to boil for at least 15 minutes.

Remove the hot dogs and throw them away. Serve the soup!



HONESTLY...he used to tell people this was his best recipe. What a joker he is.