Sorry I'm posting late. My computer is seriously walking a thin line. I don't know if it realizes there's an open window only 36 inches away.
Around these parts anyone within 20 miles would be considered a neighbor. If you've ever flown over Illinois farmland you would understand why this is true. Farmhouses are scattered at distances from each other. We actually live in a higher density area, but since Donna Neiler lives 9.71 miles from here I'll claim her as a neighbor.
I visited Donna's place last summer to pick up a cool 1950's end table that she'd held for me after Garfield Farm's barn sale. I've photographed her property many times for my photoblog and her place is always beautiful, whatever time of year.
Here's her barn all dressed up for the LaFox Christmas Tree Sale.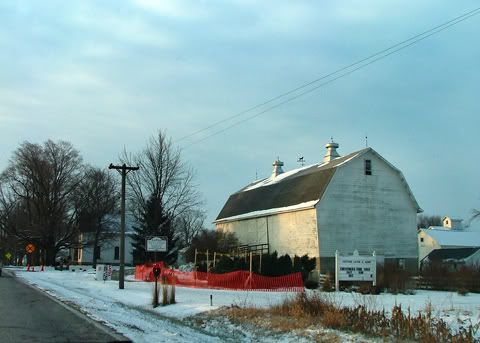 \
LaFox is a very tiny community. Not too long ago it only included 20 homes. All that is going to change as there are plans for a developer to build 1,600 homes, encircling Donna's property.
When I visited last summer Donna informed me that a photography crew had recently been out to shoot her gardens and property for a magazine article. Finally the publishing date has arrived. The spread is featured in the May/June edition of
Cottage Living
magazine.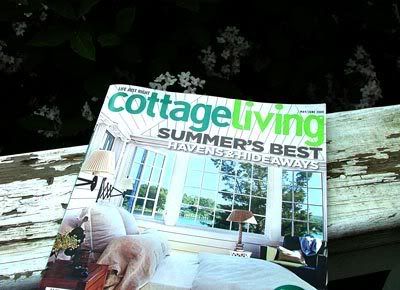 I encourage you to seek out a copy. I'd love for you to see the area where we live.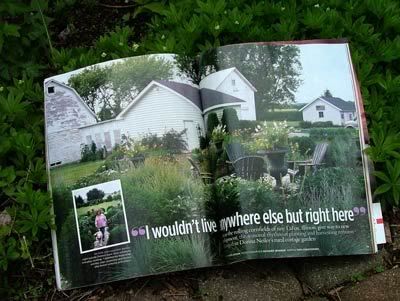 The photographs are stunning, especially the one taken from a high spot, probably the upper story of her home. This photo shows a sweeping view across her property to the cornfields beyond.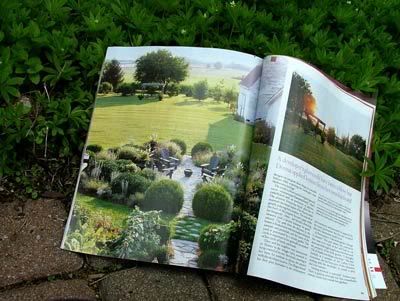 There's also a great shot of her corn crib, which is now used as a frame for her climbing vines. If you peek inside you'll spy a table and chairs, creating a fabulous spot for enjoying a meal or a cup of tea.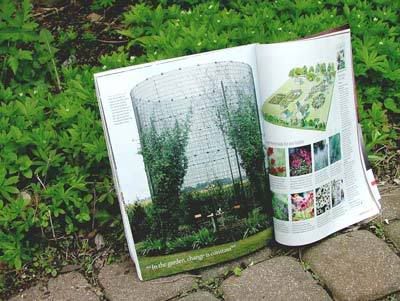 Actually many of the local farm wives use old corn cribs as gazebos and entertaining spots. What a great way to repurpose a structure.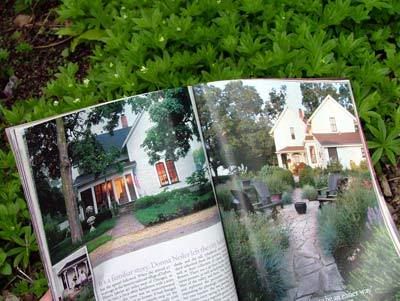 Welcome to our part of the world, and like Donna says in the article, "I wouldn't live anywhere else but right here." If you grab a copy will you come back and let me know what you think?
As always, thanks for stopping by to share your day with me. I've done enough talking this week so tomorrow we're actually going to make something. It's very cool, I promise!