I have a problem with grandchildren. The problem is I don't have any! My kids are not cooperating in this regard. What they don't understand is that when that happens I'll quit pinching their cheeks and pinch the grandchildren's cheeks. It can be quite embarassing when you're standing their with your new girlfriend and your mom launches forward aiming for that right cheek.
The fact that neither one of them is married or even close doesn't deter me from my preparations. I don't eat McDonald's, but anyone that does has been instructed to order a Happy Meal and save the toy for my collection. They are further ordered to alternate between girl & boy Happy Meal. My miniature McDonald's Madame Alexander doll is upstairs. I couldn't find it for the photo shoot.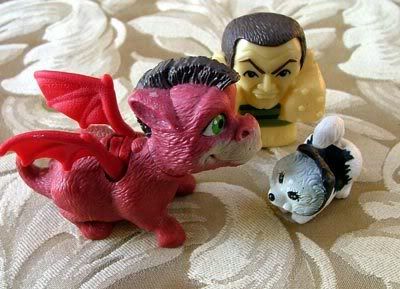 I save my children's clothing from a line I produced and sold in the 1980's. What are the chances that they'll name their children with the same names?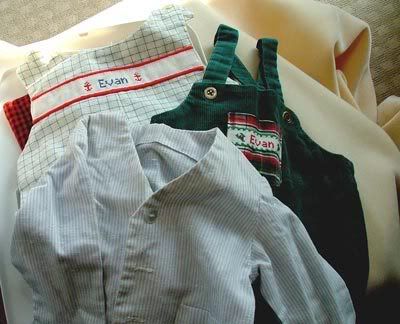 Here's a nice little collection of stuffed toys. They're hid in a safe place, far from the Chihuahuas.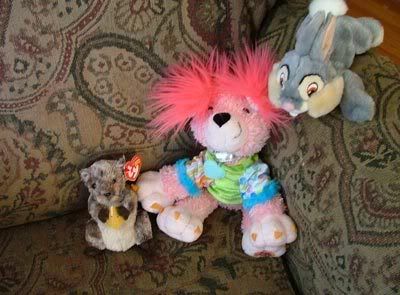 Here's a Cub Scout uniform all ready to go. I'd just have to remove the badges.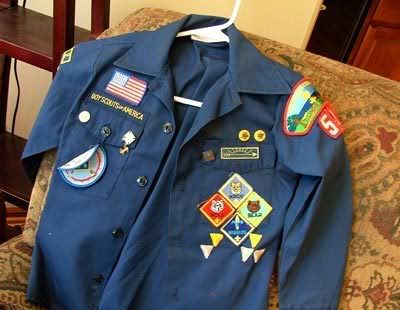 The other day a newspaper was mailed to our home. I've never seen this thing before but the headline on the front page reads, "Welcoming a grandchild of a different race." Then there's a small headline underneath, "Tips for helping the transition." And there's more, "Positive language is important."
Well, yeah. If my kids come through the front door with a grandchild of a different race, positive language will not be a problem. I'll say,