There's a perfectly good explanation as to why I'm on the mailing list of
Fermilab National Accelerator's
publication, "Symmetry - Dimensions of Particle Physics". No, it's not because I've built a homemade Tevatron accelerator in my basement or that's I've joined in the quest for the elusive Higgs boson particle. It's because I'm a lifelong avowed science geek.
My grades in school were proof positive that I didn't hold any special talent in science. I failed physics outright. Being a visual person, I could not fathom particles or concepts that I couldn't see. Biology was another matter altogether. I loved it and although I still wasn't an "A" student, my enthusiasm made up for a multitude of poor study habits.
Mrs. Carter, my high school biology teacher, was so impressed with my enthusiasm that she created the position of Lab Assistant for me. In my excitement I failed to realize that it simply meant she would have someone to set up the lab experiments and grade papers. It didn't matter. She was happy. I was happy. The only ones that were unhappy were the frogs.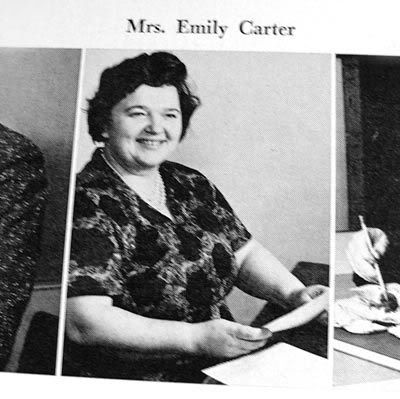 My love for all things science got me through some tough times. I love my children but raising kids is not mentally stimulating, no matter what you're told. After a couple years of the three P's (pee, poop & puke) even physics began to look attractive.
The Farmer traveled on business a lot when the kids were small and adult companionship was sparse. It was during this period that I made my acquaintance with some lifelong friends; Jacques Cousteau, Jane Goodall and my personal favorite,
Carl Sagan
. I learned more from the series "Cosmos" than I learned in many of my college classes. And talk about sex symbols. You gotta love a brilliant, humorous man in a corduroy jacket with leather patches on the sleeves. Just the phrase, "Billions and billions," can get me in the mood for romance.
These scientists brought science to the people and proved that learning could also be entertaining. They fed my need for knowledge and my desire for adventure. Many years after those child rearing days I looked into a mirror in my beachside casita on a island with no roads and said to myself, "Thanks for getting me through that rough patch Carl. I'm having my own adventures now. Can you see?" I bet he can. I bet he's happy for me.
I've never given up the lost cause of possibly understanding physics and that's the reason I toured Fermilab and signed up for their mailing list. (Don't tell them, they might drop me if they knew the truth) I read through each issue religiously. Nevertheless, I still don't know a muon from a gluon. I just like hanging out with cosmologists.
The current edition of Symmetry included a surprise. There's a story about something called Geek cruises. You've read about Blues cruises, or cruises where you can hob knob with soap opera stars, but a Geek cruise was news to me.
Six scientists, along with two editors from Scientific American put together a cruise that included 25 lectures covering everything from astrophysics to evolution and archaeology. Sign me up for the Geek Cruise. I want to test my theory that these guys know how to party!