Just a reminder that the Kane County Fair will be held from July 16-20. While I'd love to spend every minute at the fair, taking thousands of photographs and eating all the food, it's just not possible. I do have that tile job to attend to, so I'm going to ask for your help in deciding which fair events I should attend.
Here's the line up. Of course this doesn't include the Pig Races because those are a given. You can't attend the fair without watching those little pigs. I also haven't included a stop at the Fried Oreo booth. Fried oreos are my nemesis. In the three and a half years of publishing my photoblog, my picture of the fried oreos got more hits than almost all other photos combined. Sheesh. I was even contacted by a magazine asking to use the photo for an article they were doing on fried oreos.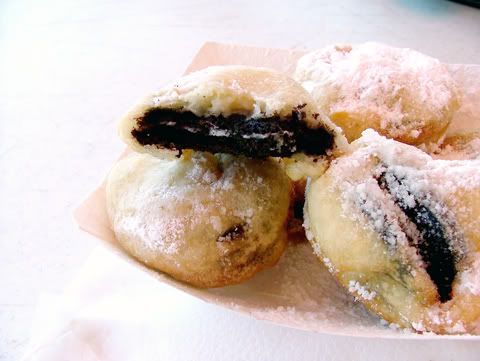 I said NO!
Why? Because it was a "gentlemen's" magazine the name of which I won't mention. Seriously, I cannot imagine what kind of article they would be doing that would involved a fried oreo. I don't even want to think about. There's my luck for you, other bloggers are being contacted by Victoria or Mary Englebreit's Home Companion and I get an e-mail from a stinkin' men's mag.
If you could take a minute and vote we can narrow down the fair itinerary. I've included spot for you to suggest your own activity. Maybe you'd like to see someone milk a goat,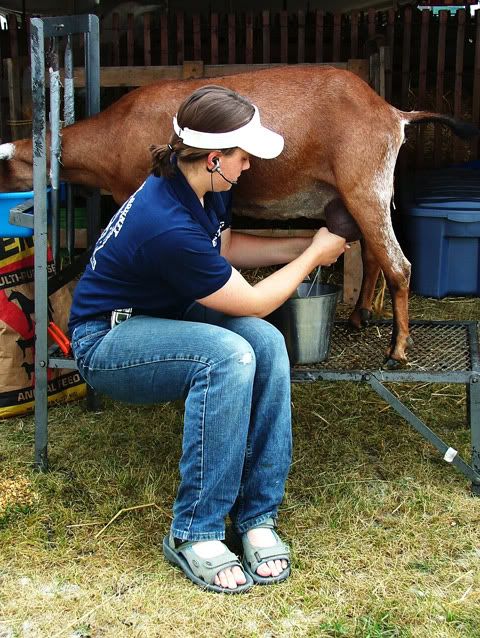 or visit the pigs as they wait for their fifteen minutes of fame.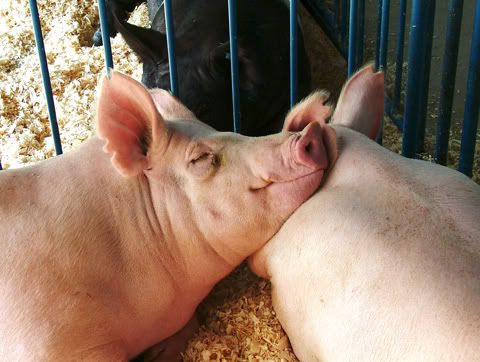 Maybe you'd like to attend the auction of the steers.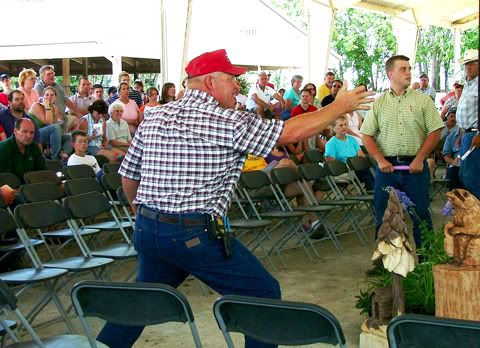 Or watch the teenagers relax in one of the barns.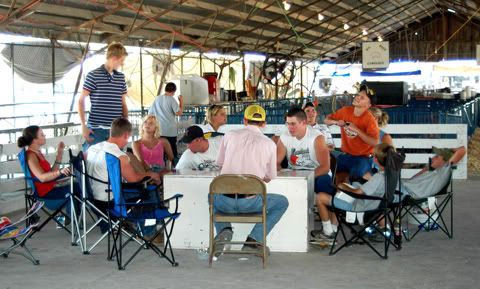 Thanks. I hope you're looking forward to the fair as much as I am. I'd love to hear about the special events at your county fair.
UPDATE: Bull riding is pulling ahead in the poll. Be sure to vote!!!