Wasn't that always the first essay we were asked to write when we returned to school in the fall?
Our childhood vacations looked pretty much the same each year. We'd drive to Tennessee and visit family, eat plenty of good fresh food and swim in the creek. Then we'd drive on to the Florida panhandle and visit family, eat plenty of good fresh food and swim in the ice cold waters of DeFuniak Springs. I don't remember being able to fluff it up into an exciting essay, and I don't remember ever earning an "A" for my efforts but in hindsight the memories are memorable.
Last year the Farmer and I headed out for a mini-vacation in Hannibal, Missouri, boyhood home to Mark Twain. I know, it's not Vegas, but it was fun and interesting. You certainly couldn't keep yourself busy for more than a couple days but a long weekend was just perfect.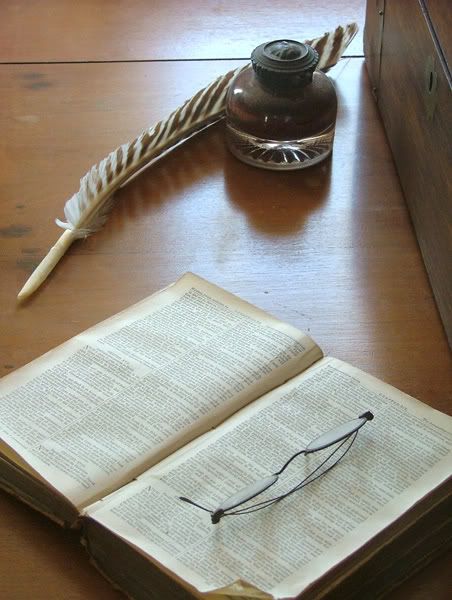 The Mississippi River has always held a great fascination for me and I can attribute it to Miss Scott, my 5th grade teacher who pushed Mark Twain on us. I was a willing reader of his work and as an adult came to appreciate his sharp wit and tongue.
It was great to see where he lived his young adventures and meet the interesting entrepreneurs who make Hannibal home today. These included a weaver who had just returned to the midwest after many years in the southwest......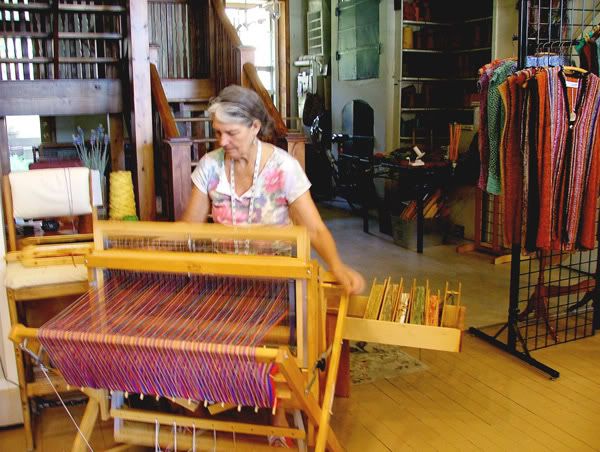 ....and an actor who was tired of living on the road.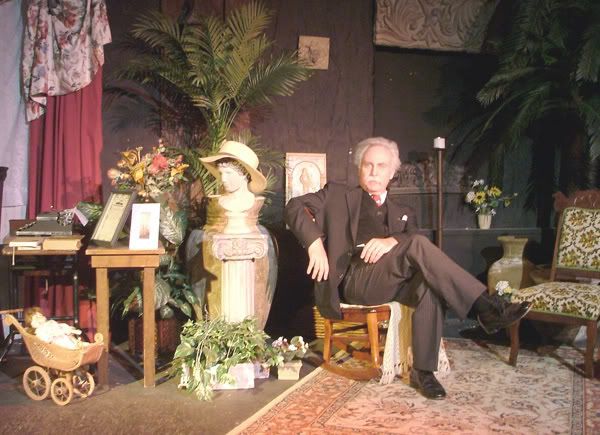 I would love to hear about the interesting little spots in your area. You know, those places that will never be included in the top ten travel lists but still worthy of a road trip. Is your little corner of the world home to a giant peach, or a fantastic beach? Let me know. You never know, maybe next year I can make a road trip dream come true and visit some of these "D List" places.
P.S. I've started the list with Ellsworth, Wisconsin, the Cheese Curd Capital of Wisconsin.....or is it the world?