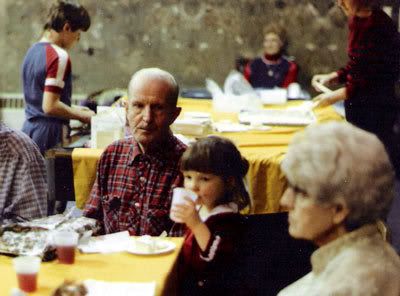 The time: Christmas, 1984
The place: Senior Living Facility, West Chicago, Illinois
Our church women's club accepted the request to help with a luncheon for senior citizens at a senior living facility. Someone from the church called me to ask if I would participate and I said yes, as long as I could find someone to watch my daughter. Oh no, they said, you're encouraged to bring the kids along.
Anyone with young children knows that you can never predict what their behavior might entail. I was afraid that halfway through the event she would reach the tipping point and would need a nap, My son would be at school and so I thought perhaps we could make it through the party without tears or tantrums. I didn't want to spoil the party for the seniors.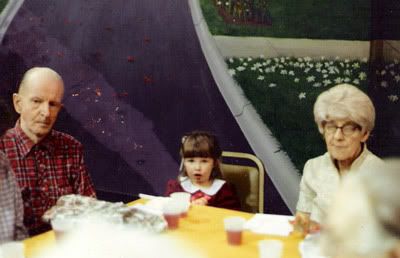 I needn't have worried because my daughter was the angel of behavior, sitting like a little lady, sipping on her drink and sharing goodies sandwiched between these two senior citizens. The man looks very stern but trust me, all the residents were THRILLED to have the children in attendance. They were so happy to interact with the kids. It was a very joyful party.
I am surprised at that emotions that surfaced as I was scanning these pictures. I miss my little toddlers terribly. They were so darn cute and this simply steals my heart away.....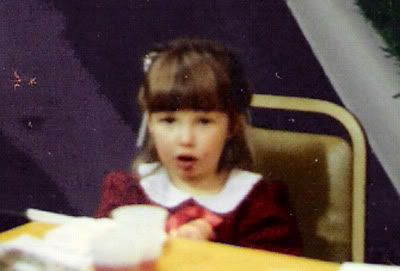 AGAIN.
P.S. I remember this little outfit so well. I still have it tucked away in a container in my closet. Moms, we're a sappy bunch.