The weather in northern Illinois put a bit of a damper on the craft show attendance. We awoke to more snow on the ground and nasty road conditions. There was a small stream of customers and we all had a good time. The staff at Marklund worked very hard to make the event a success. Here's Emily and her "fake aunt" (her mom's best friend).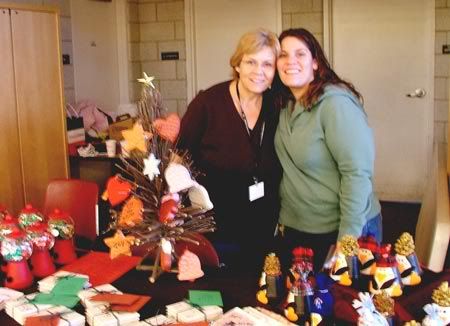 Here are a few pictures of the ornaments in my booth.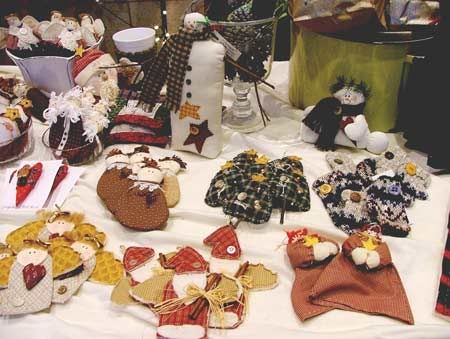 Mrs. Snowlady is keeping watch over the bunch, making sure they all behave themselves.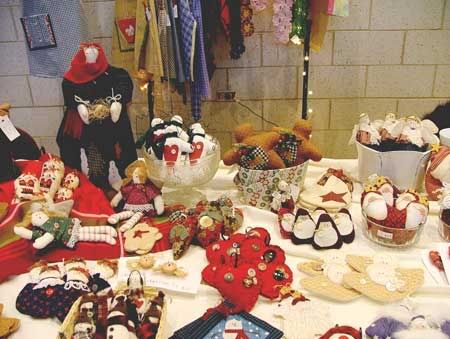 A fat gingerbread boy hid out in the pocket of one of the aprons.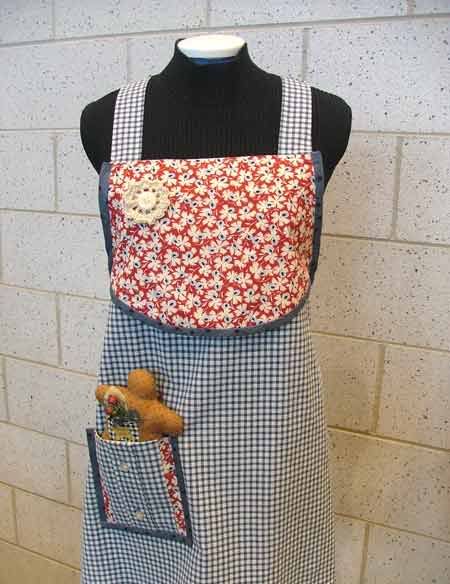 Look! Santa showed up.
Little children were enthralled with the carolers.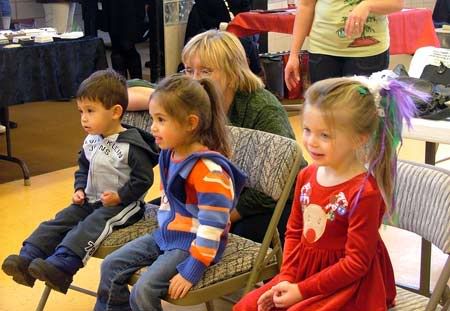 I met some really great people, including Mrs. Anderson from Elburn. Yes, the same town with that hosted Santa's reindeer for the evening. Look at the cute utility apron she crafted from a pair of jeans.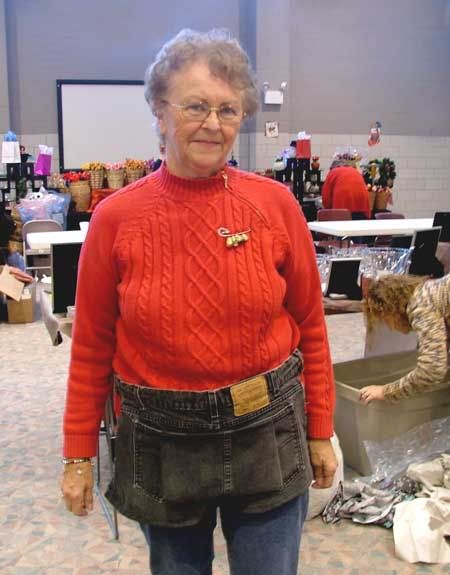 Thanks for coming along to the craft fair with me. I made enough money to buy the Farmer's Christmas gift. I can't tell you what it is because you never know if he's listening. Thanks for visiting with me today.