Finally, the recipe! Life got away from me yesterday but I'm back with the promised sorbet recipe.
First of all, thanks to Emeril Lagasse because he's the one that came up with this tasty delight. BAM!
BASIL-LEMON SORBET

2-1/2 cups water
2 cups sugar
2 TBSP. lemon zest
3 TBSP. lemon juice
24 basil leaves
12 mint leaves
In a small saucepan, combine the water, sugar, lemon zest and lemon juice. Bring to a simmer and cook until the sugar is dissolved, about 10 minutes. Add the basil and mint and set aside to steep for 3 minutes. Strain syrup through a fine mesh sieve and set aside to cool. Transfer to the refrigerator until thoroughly chilled.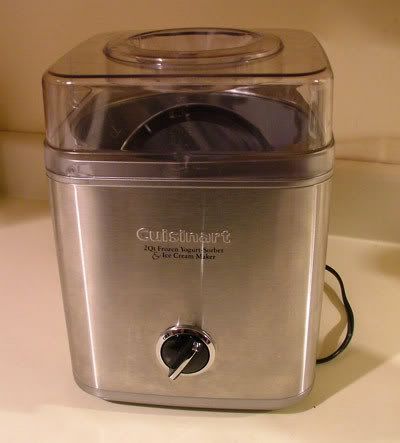 Process in an ice cream machine according to manufacturer's directions. Transfer to a freezer proof container with a lid and freeze until ready to serve.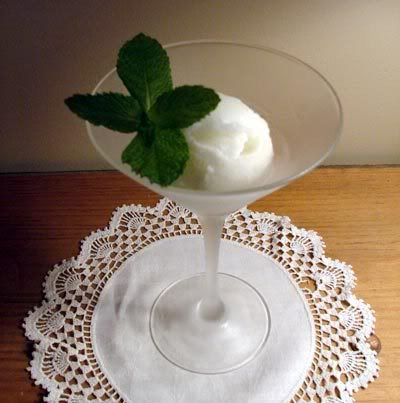 This is a delicious palate cleanser in between courses, because I KNOW you serve your family five course meals for dinner every evening. I know I do. Yeah, right.
Thanks to everyone for your kind comments on the redesign of the blog. I'm glad that you like it because what you think matters to me.
As you can see I'm attempting to organize things in a way that will make it easy for you to navigate, to find recipes, tutorials, Field Trip and Road Trip reports, etc.
As always, thanks for taking time out of your busy day to visit with me.