You don't always need to travel long distances to find interesting places to visit. Look around your community and you'll be surprised what you might find.
Today we're going to visit a potato chip factory. It's only about 10 miles from here.
We're here. It's just around the corner.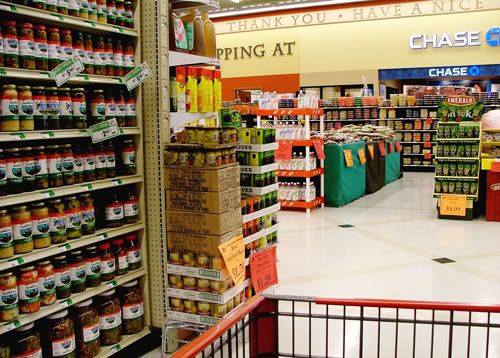 What's that? You say it looks like a grocery store?
That's because it is a grocery store. The potato chip factory is located just in front of the deli at the local Italian market. It's on the right, just beyond the display of pretzels.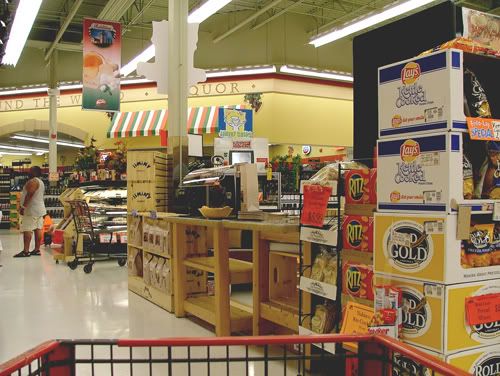 It's a self-contained potato chip making machine called a Jiminy Snack King and it's nothing short of amazing. Right now they're making sweet potato chips. See the sweet potatoes in the box?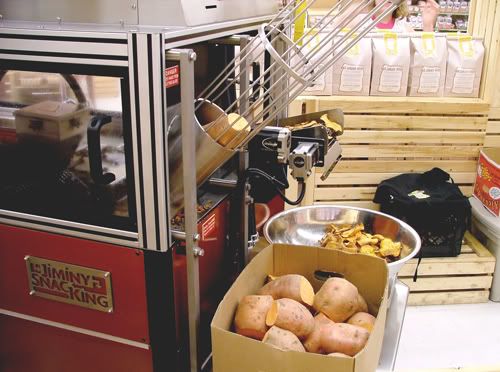 They're loaded into that long metal tube and are fed directly into the machine where they're sliced and launched into the hot oil.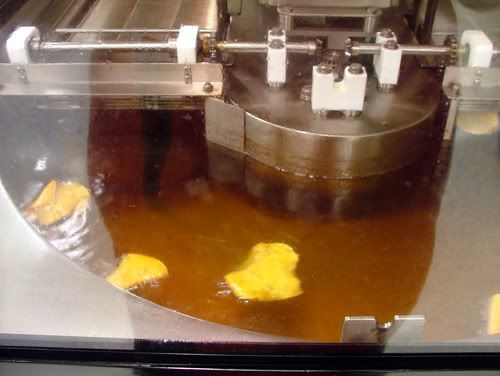 There's a paddlewheel contraption that seems to dunk the slices into the oil, or it's used to create the motion to keep them moving through the machine.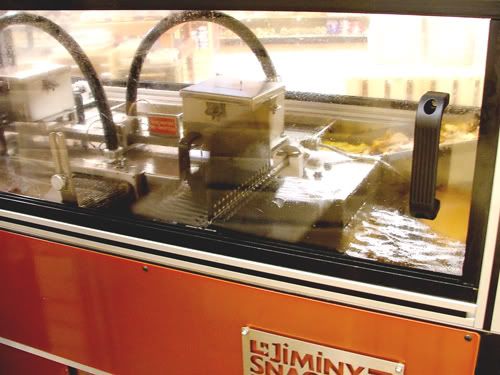 It's encased in glass so that you can see the slices approaching from the right, moving around the corner and finally up the ramp.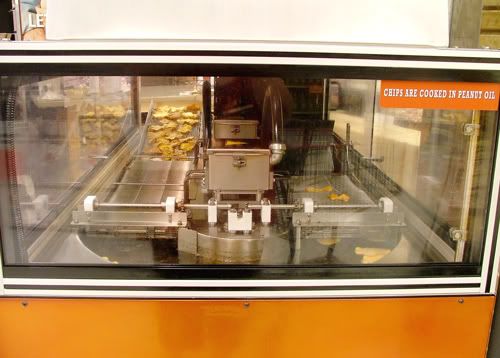 This thing is kept busy because these chips are selling like crazy. They're a little over $5.00 a bag, which seems a little bit pricey, until you taste them. OMIGOSH. They are tissue paper thin, crisp and fresh. You'll never want a Ruffle again.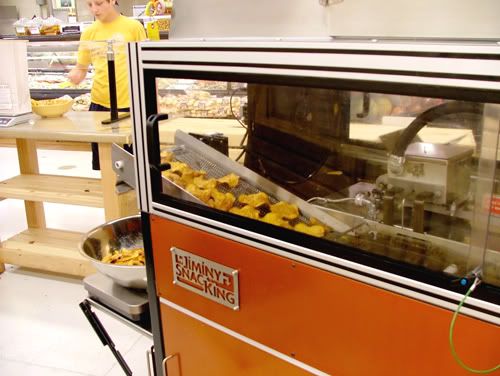 The land up in this large bowl. At this point they're sprinkled with sea salt or one of several flavorings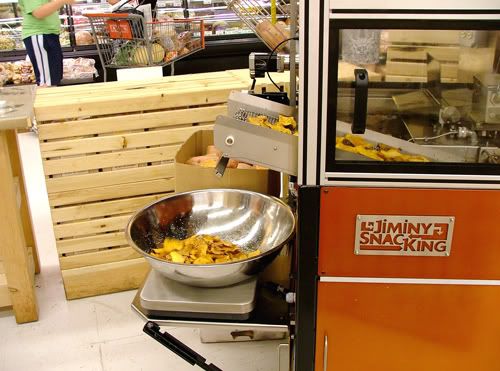 I bought two bags. I shared the plain with sea salt with the family and squirreled the other one away to share with you.
I hid it on the top shelf in the pantry.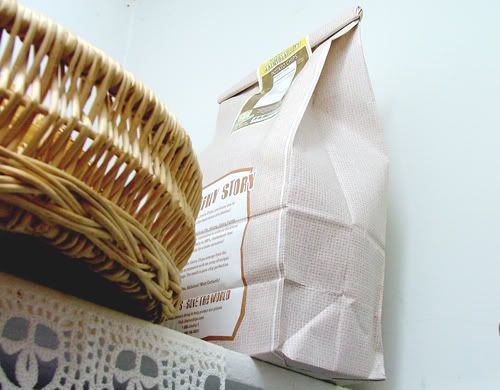 Can you read the label?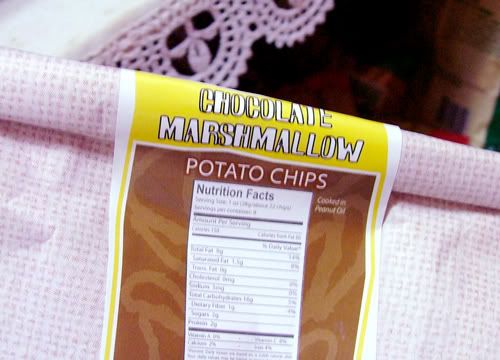 YES!!! Chocolate marshmallow potato chips!! Have one. They're great.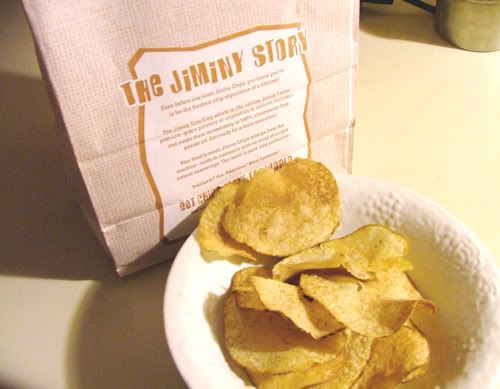 Just like a crispy little cookie. Simply wonderful.
Check out the
Jiminy Website
. Look at the machine. Don't you think it would fit in my garage? Heck, we can't get any cars in there anyway. I might as well have a potato chip machine in there.
I could make fresh chips when you come to visit.
Well, that and pie.
NOTE: I would do a grand giveaway featuring a bag of Jiminy Chocolate Marshmallow chips but I've got enough to deal with in my life right now. I don't need to get arrested for trafficking chocolate potato chips across state lines!
Local readers - Jiminy Chips is located inside the Caputo's Italian Market in South Elgin, Illinois.