You realize that I'm an old-fashioned, mostly low tech girl. My giveaway drawings always involve paper and pen.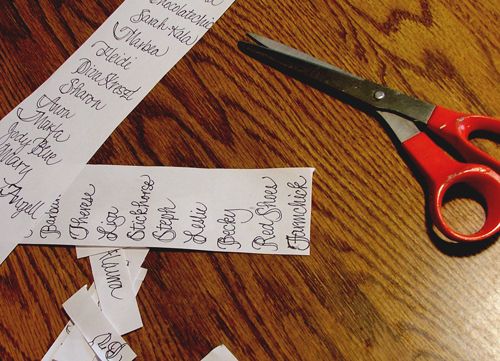 No stinking computer generated integers for me. Hey, what's an integer anyway? I forgot. It's a good thing that I keep a copy of Webster's dictionary on the desk. It says that an integer is a whole number. OK, but my readers are not whole numbers, they are beautiful, individual sentient beings. See, I've been dipping into the dictionary again.
The names are cut apart and folded into wingnuts.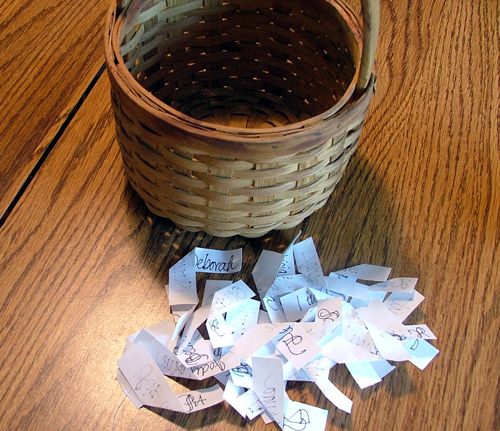 And then I draw. The Farmer was busy eating french toast so I drew the name this time.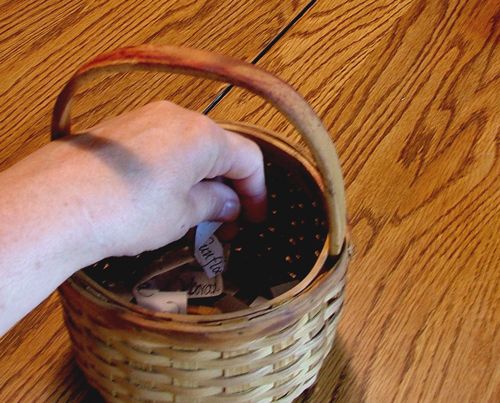 And the winner of the vintage dresser scarf is.....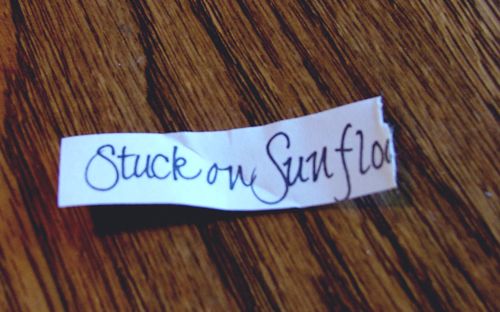 Stuck on Sunflowers.
Please e-mail me your information so that I can get it into the mail. Thanks everyone for playing along.
Tomorrow will be the first installment of stories from my archives. We'll dust off those old tales for you reading pleasure while the Farmer and I head out for places unknown and new adventures.
Hasta la vista baby.