It never occurred to me that I had serious problem with shoes. Last night while going through my photo files in an attempt to tame the tangled mess, I discovered an inordinate number of images of shoes. It was surprising and inexplicable. There was this: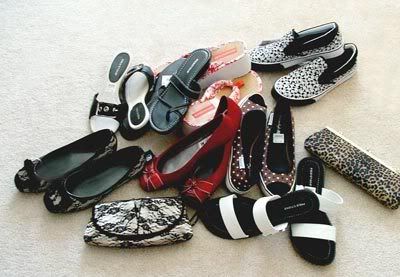 That's a pile-o-shoes.
Even I know that you don't wear these shoes to the county fair! And I'm not a member of the Fashion Police.
There's these:
.... and these
Red shoes - so cute!
Lace with matching bag.
My pirate shoes - very comfy.
Mary Janes.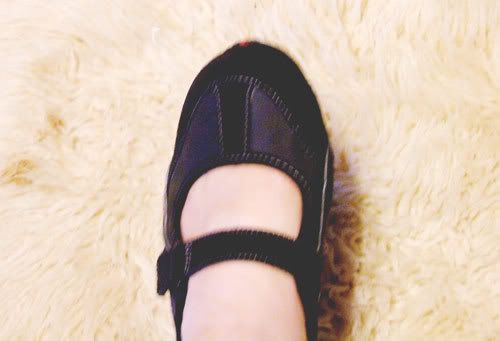 More red.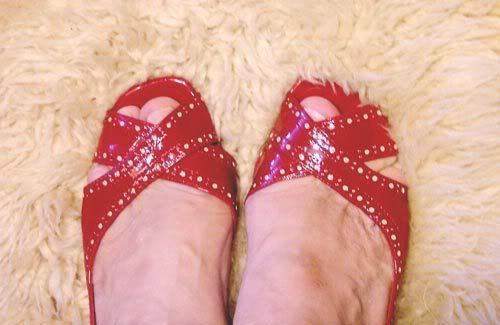 Outgrown boots, repurposed.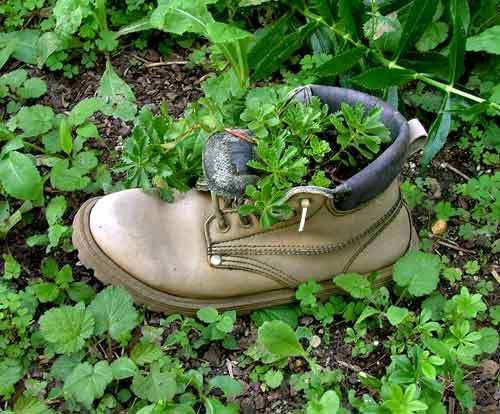 And the truth is....... I wear the same pair of shoes all the time, a pair of ballet flats in a funky fabric and they're the next best thing to going barefoot. They look terrible, I should be ashamed but they're so comfortable. I seriously need to find a new pair.
I'm going to go off and ponder the meaning of all this shoe leather in my life.
And you?