Yes, I am. I am published.
Not a scientific paper, a cookbook, a novel or a memoir, it's a photo book.
Two of my photos have been published in a book entitled, "The Shakey Photo Project" which was compiled by Chicago photographers Bill Vaccaro and Ron Slattery.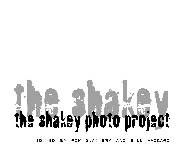 Bill and Ron are fellow members of the Chicago Photobloggers group. Ron is a dealer in antiques, estates and all around interesting junk. He came upon a stash of junky plastic cameras that had originally been a promotion for Shakey's Pizza. What did he do? He bought the lot of course! What else would you do?
Together with Bill he came up with the idea of sending cameras to 31 photographers along with a roll of film and a challenge. Take photos with the "Shakey camera", develop them, check out your contact sheet and choose two photos to include in the book.
It's been awhile since I submitted my photos and to tell you the truth I can't remember what they were. i'm sure they involved barns or decaying farm images. The camera was so bad. I was forced to tape it together with duct tape to prevent light leaks. After several rolls of testing I finally came up with some images to submit. I still have the camera and I love it. Such a contrast to high tech. It's kind of exciting to be able to get interesting images from something so basic as a plastic camera.
I've ordered a copy of the book and when it arrives I'll have a pleasant surprise. I'll share the images with you at that time.
Until then, here's a link to the book on Blurb.
SHAKEY PHOTO PROJECT
If you've never had the chance to check out my photoblog, it's here:
THE FARMER'S WIFE
For a period of a year or two I posted a photo every day. Wow, looking back that was a commitment.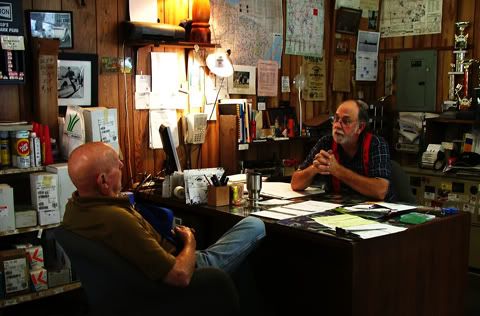 R.F. Houtz's "sit-a-spell" method of doing business. The Farmer's Wife Photoblog.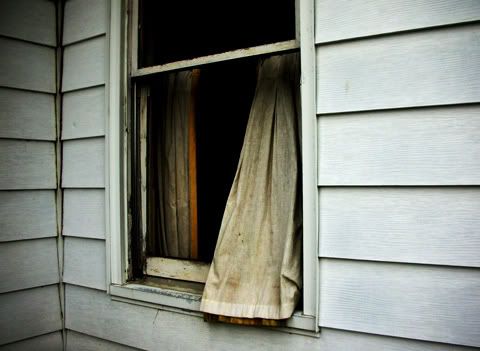 Abandoned farmhouse. Farmer's Wife Photoblog.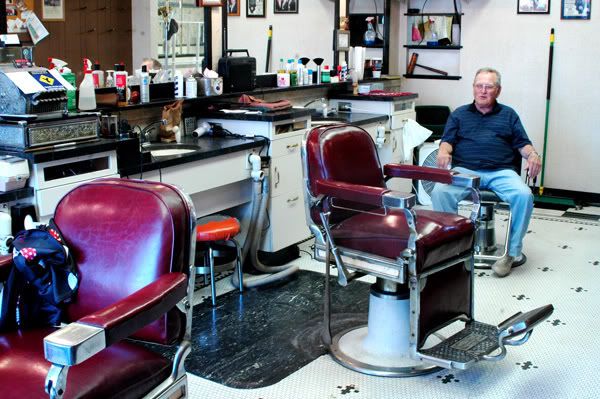 City Barber - Farmer's Wife Photoblog.
Some of the other photographers included in the Shakey Photo Project are quite famous, including artist and photographer Kay Westhues.
KAY WESTHUES - FOURTEEN PLACES TO EAT
Speaking of photoblogs, have you ever visited Express Train? I "met" Travis through the photoblogosphere and he featured my photoblog at a presentation in New York City, calling me the Poster Child for Photoblogging. HA. I was very enthusiastic about the fact that the internet had leveled the playing field and even someone sitting in the middle of nowhere could find a venue for their art. Anyone could present their viewpoint. How exciting is that?
EXPRESS TRAIN
There won't be any book signings, ala Pioneer Woman, but I'm excited nonetheless. Thanks for listening.
You can get a small preview of some of the photos by clicking on
SHAKEY PHOTO PROJECT PREVIEW