My sister and I talk quite often. Sometimes we talk away her commute into work. We have that shared view of life that siblings often possess. Many times our conversations are confirmation chats. We confer to make sure that we have our heads on straight and these days, with two super seniors (over 80) in our lives, that is not often the case.
I run my problems past her for her valued opinion and she does the same with me.
One day we were discussing some current drama in her life when she stopped and began apologizing.
"I'm so sorry. I know you've got a lot on your plate and I don't mean to bother you with my problems," she said.
"Oh heck no," I answered. "Are you kidding? I love your problems!"
We both busted out laughing because she knew exactly what I meant.
"I
LOVE
your problems," I assured her.
"Because they're not MY problems."
More laughter.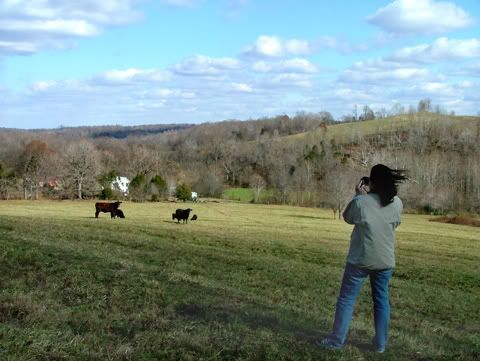 My sister, having an Andrew Wyeth moment.
It's true. Listening to another's problems can give us some relief from our own and beyond that, the advice we give to someone else is often just the advice we need ourselves.
Having said that, I can't imagine getting paid to hear someone else's problems all day long. Although I find psychology fascinating and spent five years sitting in a therapist's office, my brain would explode listening to that stuff. And besides, I'd never be able to remain neutral and repeat ".....and how did you feel about that?", one million gajillion times.
So, how do you feel about that?