First of all, thanks to all of your for your positive thoughts. Thanks to them I have an announcement to make.
First the good news.
I got the job.
And the bad news?
I got the job.
The good news is that I'll have a regular paycheck. This is something that is iffy when you're an entrepreneur selling on Etsy. The bad news is that the job is at a large fabric and craft store.
You're all aware of my addiction. It's been well documented.
Here.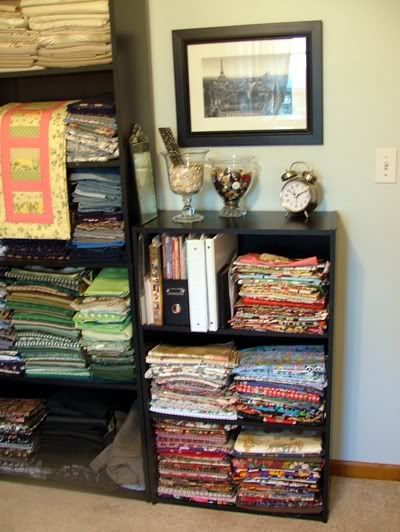 Right hand bookcase filled with fabric.
And here.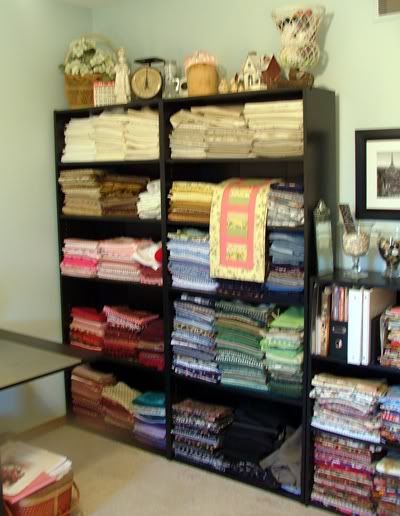 Left hand bookcases filled with more fabric.
And there's more.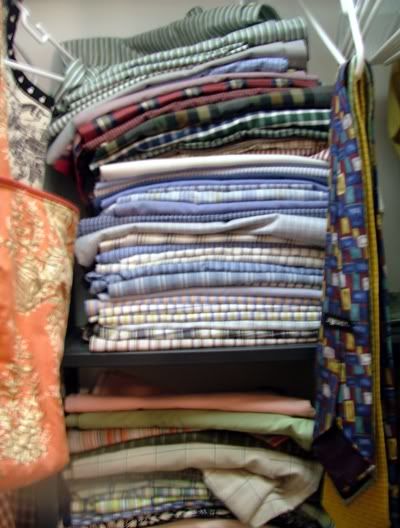 Men's shirts, processed and stored in the closet, waiting to be turned into aprons.
That's one wall and the closet. I ran out of room and store MORE fabric in the little alcove in another bookcase.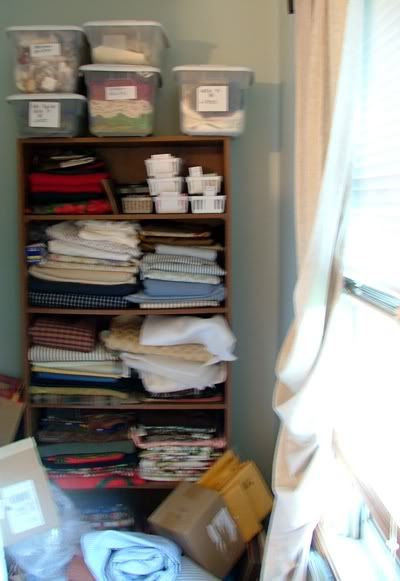 Overflow bookcase with decorator fabrics and larger yardages.
Unfortunately, my shipping department, which is tucked in the corner, exploded and created this mess. Don't tell OSHA.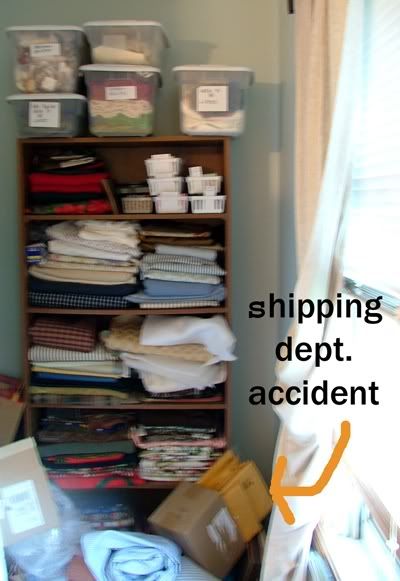 99.9% of this fabric was purchased that last time I worked in a fabric store. Did I mention that the new employer also sells yarn?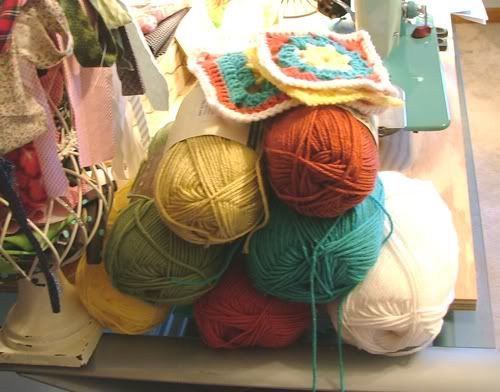 Oh yeah, another addiction.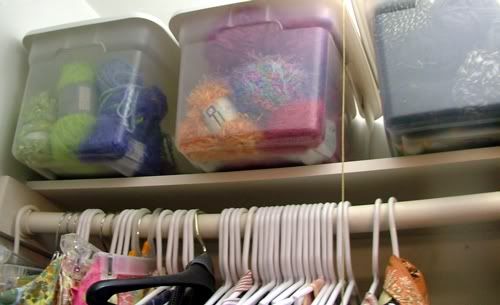 There's lots stored in my closet with those men's shirts. Getting a job at a fabric and craft store is like giving an addict the keys to the pharmacy. Something like that.
You gotta admit that I've organized my obsession. It was necessary because the whole thing was getting away from me. But this creates another problem. The desire to keep it organized means that I've developed another obsession!
And so it goes.........
The job includes a discount and I've made a loose promise to myself that I'll only buy deeply discounted merchandise and only in a color I might not already have. Can that be possible?