I promised to share a project with you this morning but my camera has decided to have issues, so perhaps tomorrow I'll have this figured out. Until then I'll tell you about the most astounding thing I saw yesterday.
Honestly, there are some very wierd things that happen around this countryside. A while back I shared a story with you called Field Trip - Java. It's the background story to what happened yesterday. If you have a moment, take a read.
FIELD TRIP JAVA
That's right! Not only does Josie have a car hidden in a corner of this hayloft,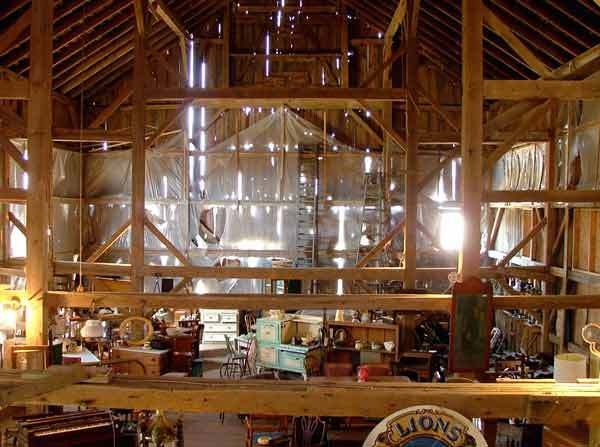 ....but the farmer across the road has an entire drive-through coffee shop behind his silo! The first time I saw it I almost got in a car wreck, it was so surprising.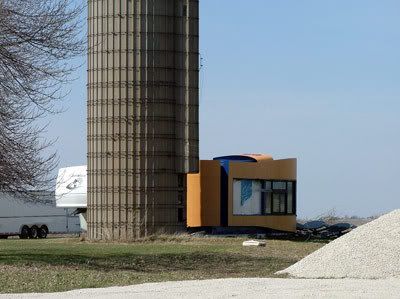 My mind cannot comprehend what kind of capricious spirits came into play yesterday that led me to an encounter than involved this farm and coffee shop. Each and every time I drive out to DeKalb I see this farm and smile and wonder why this farmer would have an entire coffee shop on his property.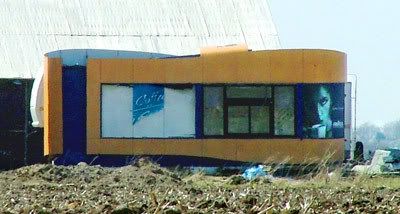 Yesterday was no different. I drove to DeKalb, watching for the farm and coffee shop on my right hand side. On the way home I was met with a big surprise, a VERY big surprise. As I approached the farm I noticed that traffic was stopped just ahead. There was a semi in the other lane and amazingly the tractor was backing into the farm with ANOTHER drive through coffee shop on the trailer. What are the odds that I would be driving past at the moment that coffee shop was being delivered.
And why? Why does this farmer now have TWO coffee shops stored behind his silo? Maybe I should stop and ask but honestly I love mystery and quirkiness of the image.
I'll go back after my camera is done having it's problems and get a shot of the twin coffee shops.