I thought you might like a look at the nearby apple orchard.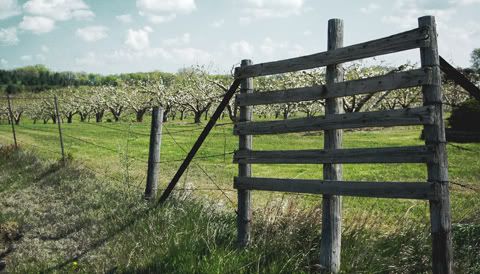 The above photo was taken back in 2005. Dorothy M and her husband owned and operated the orchard for many, many years but when Dorothy's husband passed away she sold it to a young family who has carried on the tradition.
I was very surprised the first time I saw it because the trees are very small, very short. No ladders needed here.
The most famous part of the orchard experience was the ability to pick your own. There was a small gift shop and a bakery where they made those cider doughnuts fresh every day.
It's really grown since the last time I visited. Let's go to the Orchard Shop.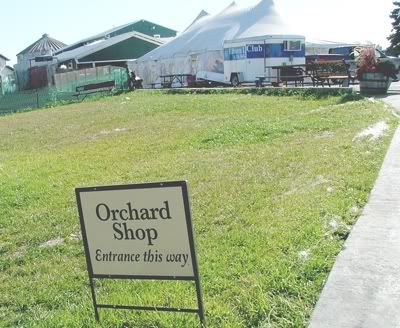 Later in the day the Lion's Club will be grilling brats in that big tent.
Since the Kuiper's took over they've added the farm across the road, where in the fall there's a corn maze, pumpkins and everything else imaginable.
At the entrance to the Orchard Shop they've got some wonderful vintage tractors displayed. I'd love to give one of these a spin.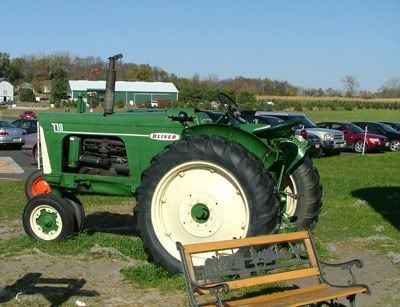 Shopping carts are corraled in a small silo.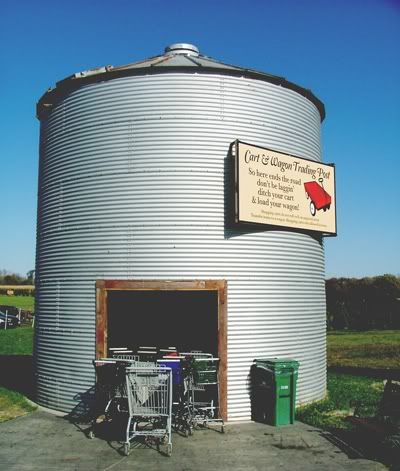 The shop has greatly expanded and they've got all kinds of specialty food items. I seriously had to curb myself. But I did promise myself to go back and get some fresh ground peanut butter and some jelly.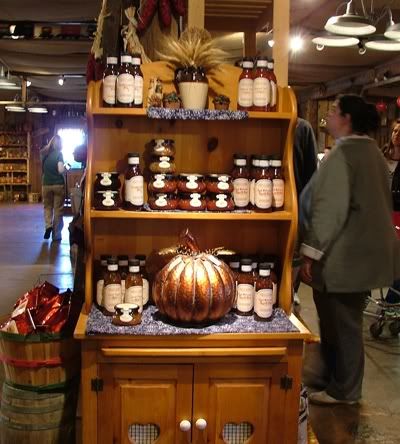 They've created a cool photo op area where you can pretend you're actually riding a tractor in the corn field. The kids were getting a kick out of this.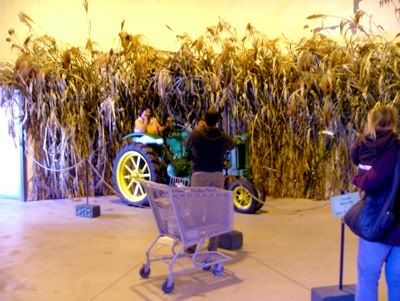 Don't you love these huge fans on the ceiling?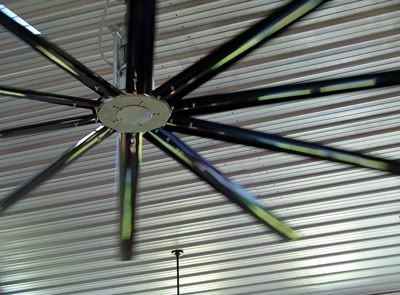 Somebody had fun designing this place.
The Kuiper's are a new breed that operate something classified as Agri-tourism. They're entrepreneurs and employ alot of local people. Great for the local economy. In the winter the business focuses on cut your own Christmas trees. It's a wonderful day in the country.
KUIPER'S FAMILY FARM
I tasted all the different varieties in the sample area and I bought 1/2 peck of Sun Gold apples for us to share. Hope you like them.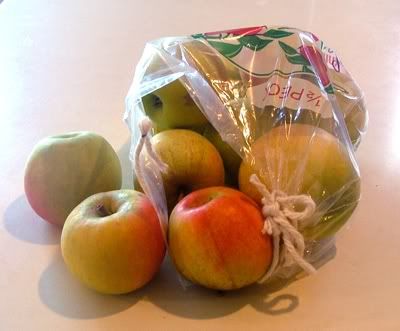 This is very typical family excursion here in the American midwest, along with any number of Fall Festivals, Scarecrow Fests and Pumpkin Festivals. We love autumn!
How about your area? Is there a special fall outing that your family takes?