It really doesn't take much to make me happy. A beautiful ball of yarn or some colorful fabric can make my heart skip a bit. And then there's vintage sewing machines!
One thing that would make me immensely happy would be a special spot to sleep besides my regular old bed. As I get older I'm finding the beauty of a nap or a nice cool place to sleep on some evenings.
I was entranced by the sleeping porch at Marjorie Kinnan Rawlings home in Cross Creek, Florida. I took a picture but can't find it at this moment so here's a shot from the University of South Florida.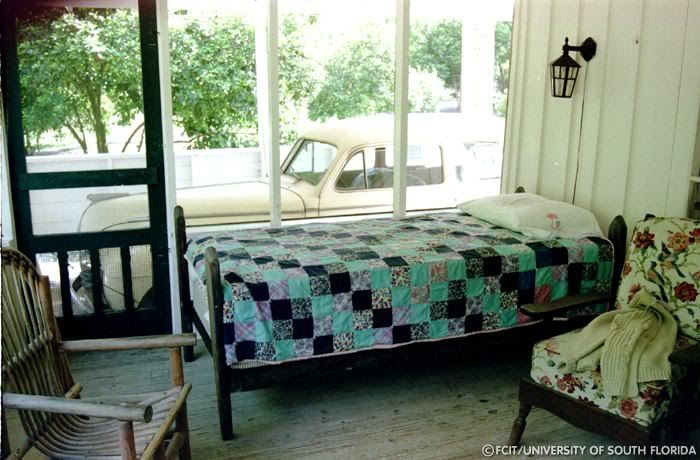 Source: University of South Florida
That's her fantastic vintage car just outside the porch. If you sit on the bed you can see the other side of the porch. This is the picture I took of the table and the typewriter where she wrote her books.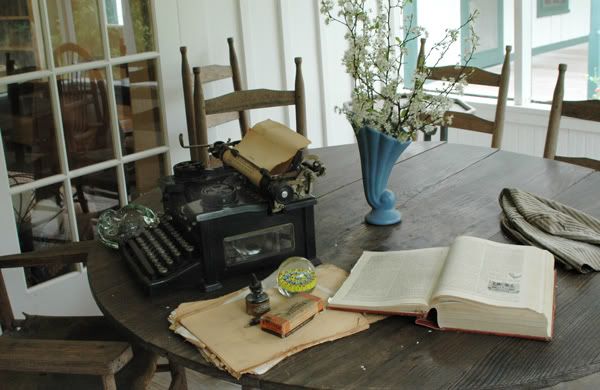 From the porch she could see her orange groves. Can you imagine sleeping out there on a hot summer evening?
The other sleeping arrangement that would make me immensely happy is what I call a sleeping nook. I'm sure it has a proper name but I'm not aware of what it might be. It's a bed tucked into an enclosed space. A window would be great but a bookshelf is positively necessary!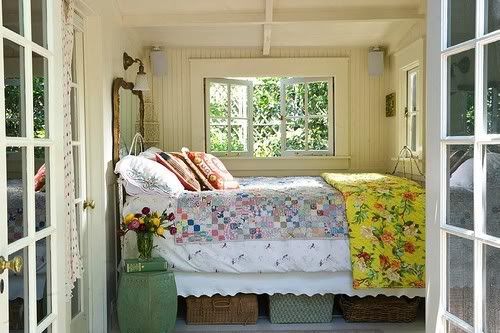 This is my favorite, a bed with storage underneath, a window and a bookcase. What a dreamy space.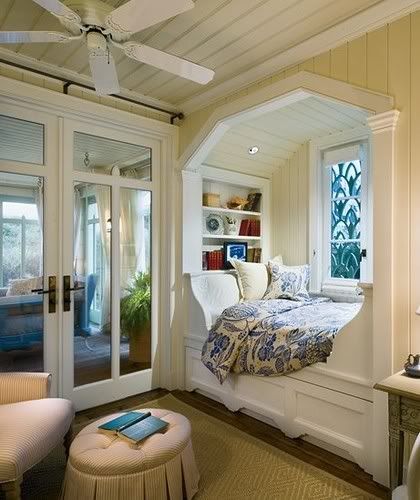 Sorry, I don't have the sources for those photos. If they belong to you let me know and I'll update the post to link to you.
How about you? Do you have some simple things that could bring you immense pleasure?