Trips to the grocery store involve a fair amount of stress. I do my best to avoid the snack food aisle, but if I find myself surrounded by snack foods my ability to resist melts away. I love spicy, salty snacks and one of my favorites is pepper and sea salt potato chips.
My serious addiction is for something that's actually quite odd. It's not exactly a case of
pica
(an eating disorder that is characterized by consuming non-nutritive materials) but on some level it's strange. Here's one of my favorite snacks: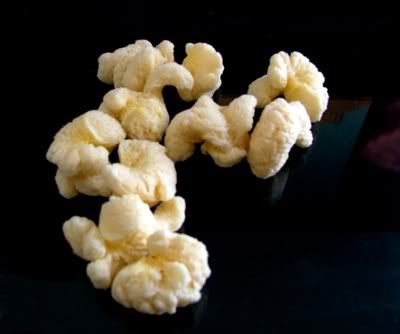 Don't they look like shipping peanuts? You know, those extruded plastic peanuts that stick to everything when you open a box? To be truthful they have the same texture as those peanuts, but they're butter flavored. Paula Deen would be so proud!
They're corn puffs, Chester's corn puffs to be exact.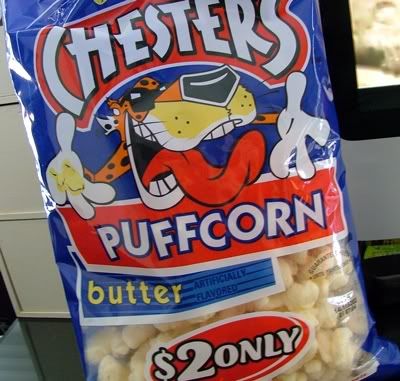 They're wildly popular. How do I know? They are very rarely on the shelves and for that I'm glad. When I turn the corner into the aisle I'm holding my breath as to whether they're stocked or not.
I know, it's sad.
How about you? Do you have any unusual snack food cravings? Tell me I'm not alone!