The emergency room bag isn't just for trips to the ER. We're not at the hospital often enough to warrant a bag simply for that purpose. It's actually a tote bag that I made several years ago to be my airline carry on bag.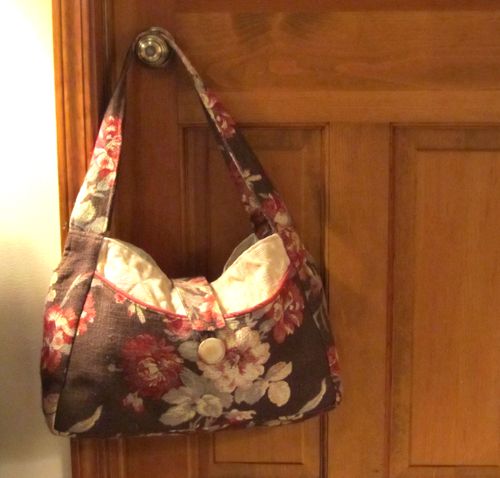 I found some nice upholstery fabrics half off at Joann's. Thankfully my 1950's heavy duty sewing machine named Beverly is able to handle bulky, heavy fabric. The bag contains my current, portable hand work which is either some sewing, embroidery, crocheting or knitting. Right now it's a happy tangle of yarn just waiting to be tranformed into something else.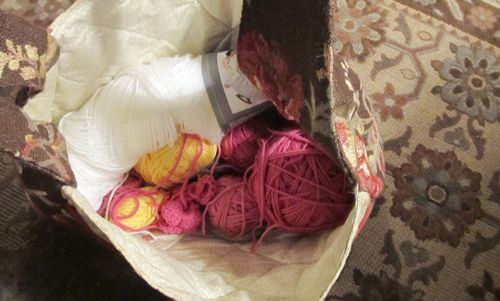 On my most recent trip to the ER it contained a couple balls of this yarn.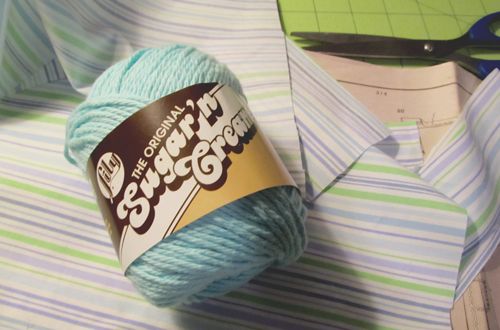 It's Lily and Cream cotton which I use to make old-fashioned crocheted dishcloths. I always used a sponge in the kitchen but the Mother and the Other Mother swore by their cotton dishcloths. After we combined households I decided to give them a try. The fact that they can be thrown in the washing machine and washed in hot water is a plus for me.
You know the unwritten rule around here - what's created in the ER is offered in a giveaway. I'll be giving away the dishcloths that I crocheted whilst sitting in the ER.
Would you like to win them? Just leave me a comment telling me what you prefer to use in your kitchen, sponge or dishcloth. If you prefer a sponge this will be your chance to try something different.
Have a great day everyone. I appreciate the fact that you've stopped by here "At Home".