Yep, you read that right, fried green beans.
One of my new favorite treats in Hot Springs is fried green beans. Fried pickles also remain at the top of the list but at this restaurant the pickles were not on the menu.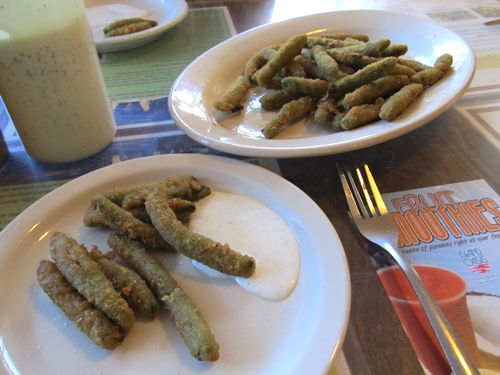 I know that some people view fried food as if it's nuclear waste but these green beans were very lightly breaded and deep fried in hot oil, thus reducing the fry time.
They were served with ranch dressing and were fresh tasting and delicious. I'm going to do some research and see if I can come up with a method of coating the beans. Some kind of panko coating perhaps?
Hope to see you tomorrow at the staff meeting!