We've returned from our adventure to the commercial restaurant supply house (used equipment).
Do you have a vintage kitchen? You'd LOVE this range. It's just inside the front door. Isn't it a beauty?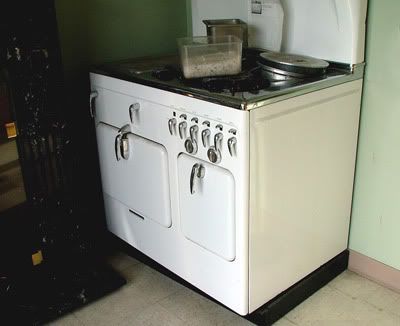 We found a new keg cooler/tapper. It's new or almost new.
We also found some nice back bar coolers with glass doors.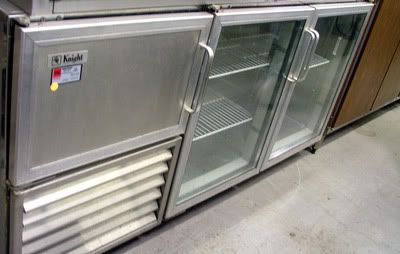 This was a cool one that had glass doors on both sides so you could see right through it. We're trying to figure out how we could fit this into the design of the bar.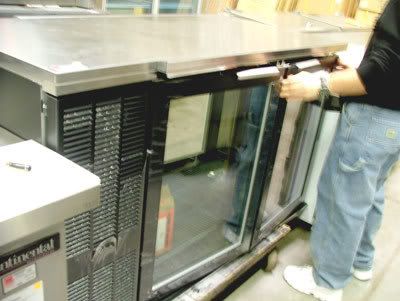 Thanks for going along with us today. Now we're going to do some measuring.
I'm open for all suggestions on the decor/theme of this bar. Although our house is decorated traditionally, the basement seems to be developing a more contemporary feel. Kind of metro-modern. I was thinking some graphic artwork. Perhaps jazz or blues musicians? The bar and bar top will be solid wood and the floors will be a porcelain tile that looks like a greyish tumbled marble.
Tomorrow? Nests!!.