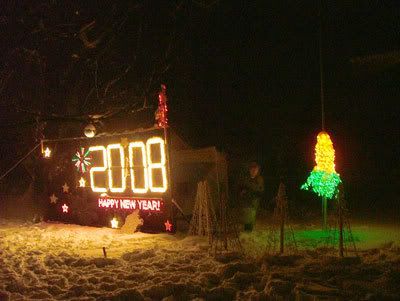 The corn has dropped and the new year can begin! It started snowing early yesterday and it has continued through the night and all day today. There's quite an accumulation. It was so much fun getting together with neighbors and meeting new friends.
Host Ed is our favorite bartender, holding court in his rathskeller.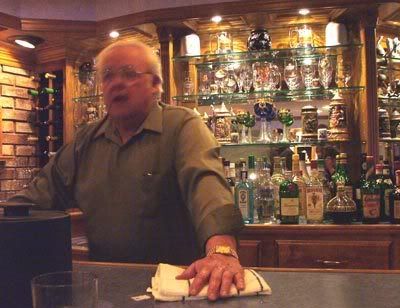 Hostess Betty loved her crown and everyone concurred that she is indeed "The Queen of Everything". They created "Got Corn?" tee shirts for their entire family including the tiny tots.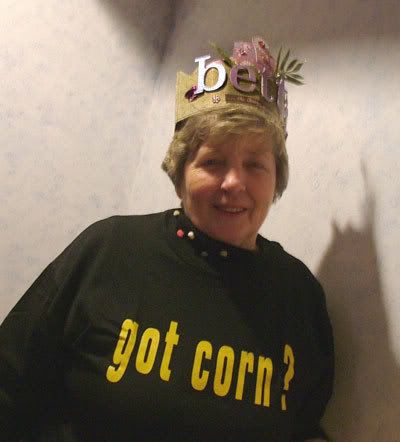 The little kids stayed up late and ate pickles on grandma's lap.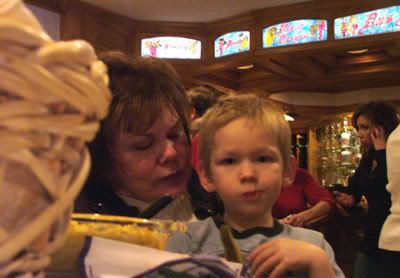 Less adventurous neighbors (you know who you are) stood on the porch, sheltered from the raging snowstorm.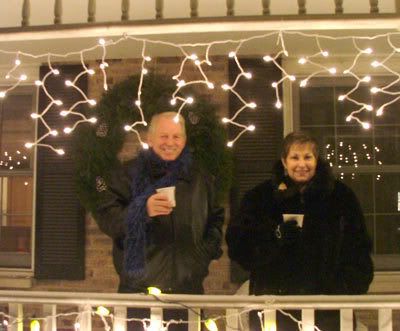 We danced like no one was watching.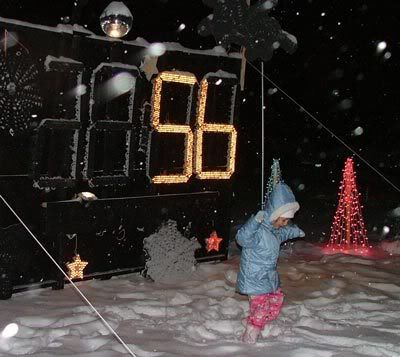 There are about 40 revelers attending the party but just before midnight about 100 more people show up simply to watch the drop and enjoy the music. Since the weather was bad, many of them arrived on snowmobiles.
Here's Betty and Ed's niece and her husband. They just moved here from Sacramento and they get the "Living in the Moment" award. I watched them throughout the evening and was struck by the fact that they totally enjoy each other's company. This was their first snowstorm and they were enjoying every minute of it. They stayed outside when the locals had long since retreated inside, dancing in the snow and makiing memories.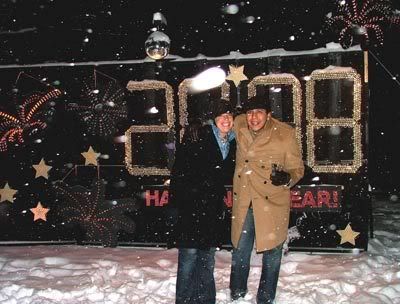 Sadly, David Letterman's mom did not attend the corn drop. If anyone has some strings they could pull we'd love to have her next year.
I'm so glad you visited and hope you enjoyed the corn drop with us.
Tomorrow we'll talk about setting goals for the new year.