There are things I've found over the years to have been great values or simply stand out as the best. Here are a few:
ENTERTAINING
A couple of years ago I received some beautiful appetizer plates from Williams Sonoma. They were great, but there were only 6 and they were very expensive so there's no way I could accumulate enough for a large party. Enter Crate and Barrel. The good thing about approaching civilization is that it brings some great restaurants and retail establishments to the area.
Crate and Barrel offers these square, white appetizer plates in boxes of 12. They're only $21.95.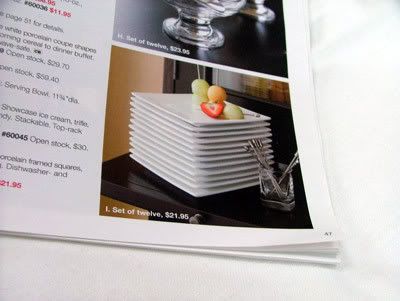 We do have parties of over 12 people so I'm going to invest in another box. And besides they also make great little dessert plates and come in terrific packaging that allows you to store them easily.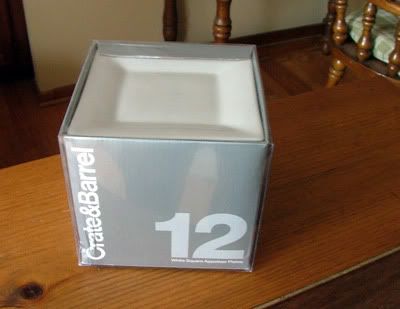 CAKE MAGIC
Here's another $30 cake pan from Williams Sonoma. You remember the other one, right?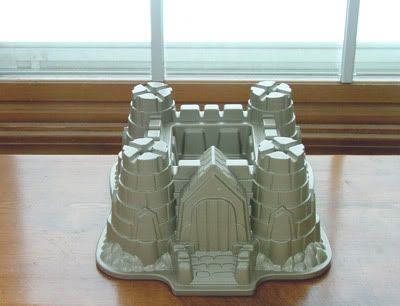 I justified the purchase of this pan when we were invited to spend a weekend at a friends Lake Michigan cottage. I baked my buttermilk pound cake and sprinkled Turbinado sugar all around the sand castle and created flag banners for the towers using bamboo shish kabob sticks and striped grosgrain ribbon. Lastly I found some chocolate shells and starfish which I placed at the base of the cake. I've also made this as a snow fort (white frosting) and a knight's castle for a child's birthday. It's a very versatile cake pan that creates WOW cakes.
FABULOUS GETAWAY
One of my #1 picks for fabulous getaway is Ambergris Caye in Belize. It's an island off the coast that was cut in two sections during a hurricane. The smaller south portion has a few unpaved streets and a few cars. The north part of the island has no roads and a number of great resorts. We stayed at Captain Morgans in a thatched roof casita right on the beach. It rained for two days and we were amazed, not one drop of water came through the thatch.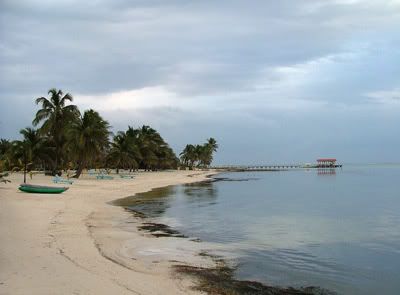 The casitas have no televisions, no phones, no internet access, no plush carpet AND no stress. You travel by means of water taxi, either to the south part of the island or to the mainland where there are plenty of adventures awaiting you. You can also rent a pink Ferarri.....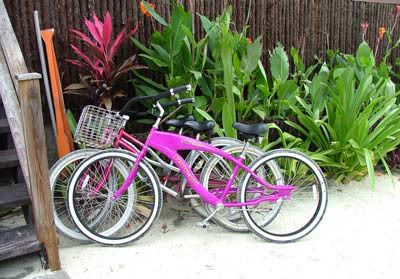 bicycle
and travel the island on the many paths.
ED. NOTE: Although Belize is just south of Cancun, the airfare is a pricey $1,000 per person round trip. The Belizeans are now making money off the tourist trade but for them, there's nothing to spend that money on. So here's what the Belizeans do. They rent a car and drive up the coast to Cancun, take plane from there to Miami, where they shop till they drop. Same routing going back. They save tons and tons of money. The entrepreneurial spirit in Belize is something awesome to witness. Due to the fact that it was once British Honduras, they are very well educated (one of our waiters had over 3,000 books in his in-home library on the mainland), and fully understand the importance of keeping their country the eco-tourist paradise that it is.
Hope you enjoyed my picks for today. We had another snowstorm last night so I'm out to plow, again!
Tomorrow we're going to party with Mrs. America.