....and pour yourself a cup of coffee. I hate to continually bore you with weather updates, but I'm going outside to plow again.
Grab yourself a book out of our library. Here's the fiction, non-fiction, anthropology, psychology, science, self-help and Presidential biography section.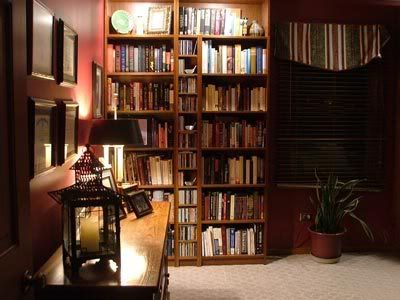 If you're in the mood for a western, the farmer's collection of Louis L'Amour is on the top left shelf. I'm hoping you'll feel like baking something terrific while I'm outside. The cookbooks are on the three middle shelves on the left.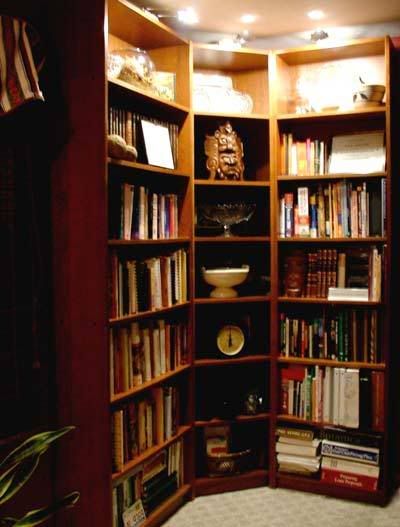 Unfortunately the old wing chair was looking very ratty so I got rid of it and haven't yet replaced it. Perhaps a window seat between the bookcases?
Anyway, I'm off. I'll be back soon.
Tomorrow we'll look at some decorating books, both mine and my interior decorator daughter's.