The best part of traveling is the chance to peek into other cultures. Can you guess my major in college was anthropology? The Buccaneer Hotel has a welcome party on Tuesday nights which includes appetizers, wine and rum punch and a performance by members of a local Mocko Jumbie troupe.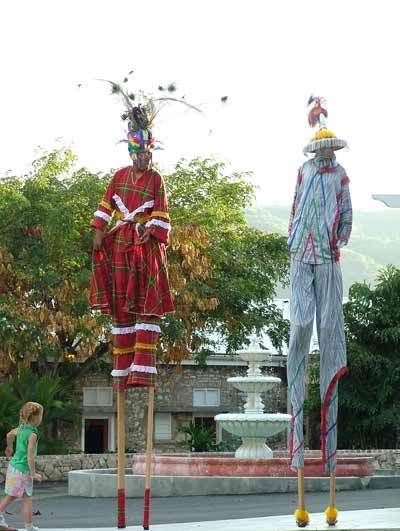 Black Crucians (St. Croix residents) are descended from slaves brought to the island from west Africa. They've retained parts of their culture including this form of dance. Amazingly they dance on very high stilts!
This is Elizabeth Armstrong introducing the dancers and explaining a bit about this tradition. Elizabeth is the hotel's general manager and part owner. The property has been in her family since the 1920's.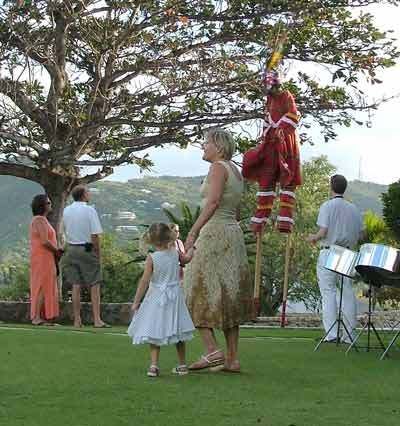 They kick up their heels....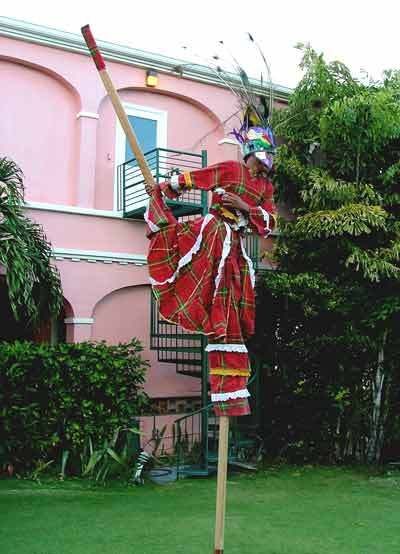 and get down.....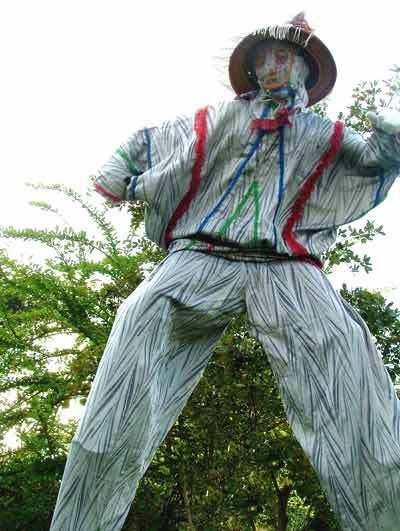 It leaves you wondering how much practice must be involved.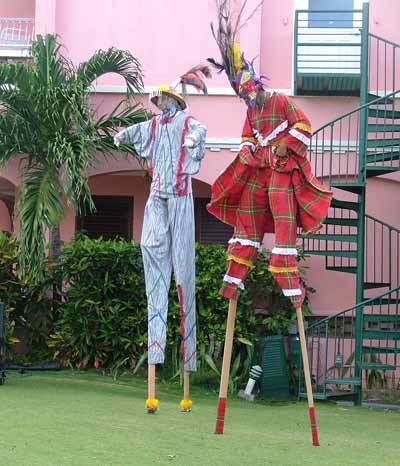 They agree to frame the photo of two old folks (guess who?).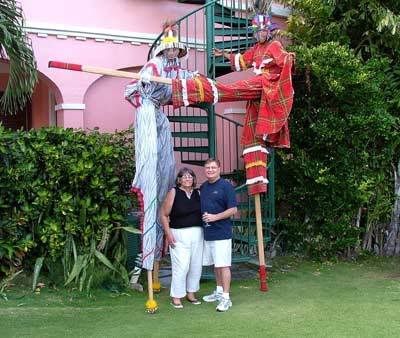 Read more about the tradition of the
Mocko Jumbie.
Tomorrow we'll meet one of the island's entrepreneurs.