When we were kids vacations involved long road trips in my dad's Chevy. I remember all the roadside attractions and was fascinated with people's entrepreneurial spirit.
A person in the middle of nowhere, but on the road to somewhere would find a way to create an "attraction". Since we traveled to Florida every year we were enticed to "See Rock City". There were alligator farms and stand selling fresh fruits and vegetables.
The farmer has an MBA in Entrepreneurialism and has mostly worked for entrepreneurs in the agriculture and food industry. Even though I've worked full time on an off during my adult life I've always been an independent artist and crafter, preferring the indie world to the corporate. And so we celebrate people who can carve a spot for themselves.
When we travel we avoid the package tours and hire a local cabbie to take us around. On St. Croix we hired Joseph Allen who drove and gave us a look at some interesting things. Here's Joseph in his office: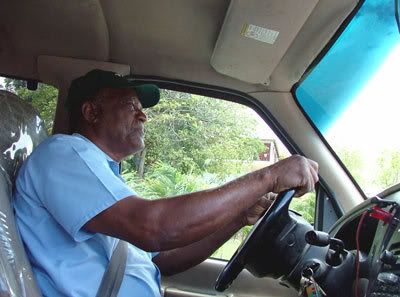 We skipped the rum distillery because we've toured many in the past. The island has three distinct eco-systems. The east end is arid and reminds one of Arizona. The central part of the island is mountainous and is covered in lush greenery. On the west end is rainforest and Joseph drove us through on Mahogany Road.
Mahogany Road is a favorite drive for tourists because it takes you through the lushest part of the rainforest. Hazel St. Ange lives on Mahogany Road and has carved out a business for herself called the Country Snack Stand. She offers delicious fruit smoothies, fresh vegetables and fruits, wildflower honey, guava berry jam, homemade hot sauces and other items in season. There's also handmade items carved from mahogany, Tibit and Purple Heart wood.
Hazel embodies the spirit of the Crucian people. They are friendly and happy but I noticed there is a reserve in their behavior that makes them seem elegant. The farmer and I both noted that they often sing as they work. It's lovely to watch.
Here's Hazel and her sunny smile.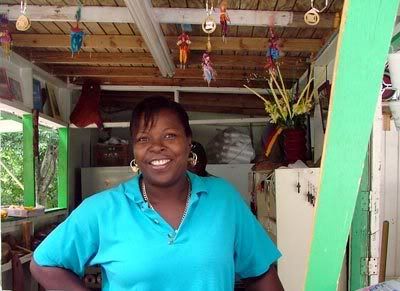 You can sit awhile in her stand and relax, enjoying the sights, sounds and smells of the rainforest or you can walk through her petting zoo.
Joseph checks out the peacocks.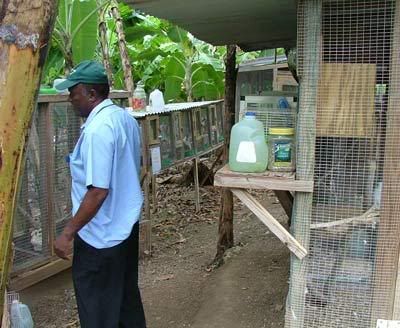 Joseph and the farmer look for the turtles. By the way, there are large turtle nesting areas on St. Croix's beaches.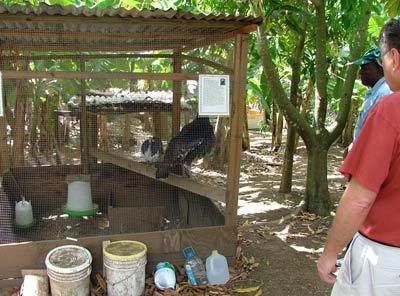 Hazel's dog is unimpressed with the tourists.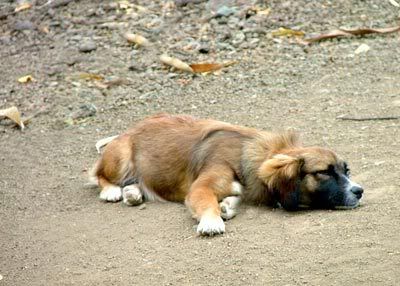 I bought a bottle of Hazel's honey and enjoyed it this morning on a fresh biscuit.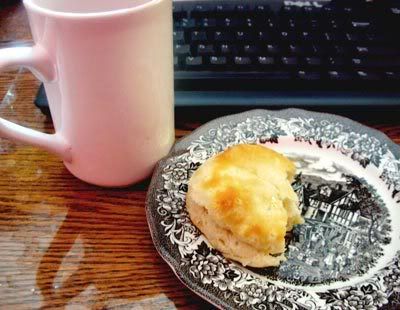 I'm going to share my secret biscuit recipe.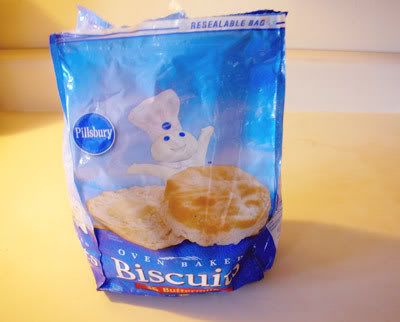 I'd like to thank Hazel for the interesting interlude on Mahogany Road.
Don't tell anyone but the farmer is a closet Indiana Jones. Wherever we go he seeks out jungle or backwater bars that serve homemade hootch. Come back tomorrow because we're going to visit a bar that has beer drinking pigs!