We need to go back to the fair. The Jersey Girls are feeling left out, what with all this focus on jumping goats and dozing pigs. There's a big dairy cow barn at the fair and it's one of my favorites. When I was a kid we had friends who owned a dairy farm in Wisconsin. Bev and Wolfgang always made us feel welcome and we were invited to help with the chores.
Their life was so different from ours in the city and we loved the cows. We named them, each and every one. I still love the smell of a dairy barn.
Here are the Jersey Girls.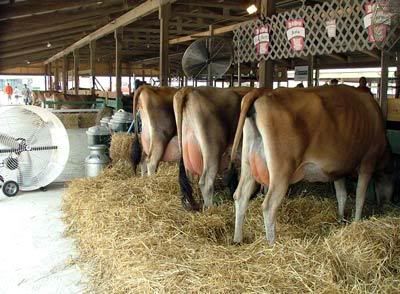 Ooops, that their backside. Here's a look at their sweet doe-eyed faces. I love this breed.
There was a sign up in the barn that read, "Not all cows are black and white," and that is so true. Here's another look at the Jersey line up. These girls were all named and from a dairy called, "Three a Day". Very clever.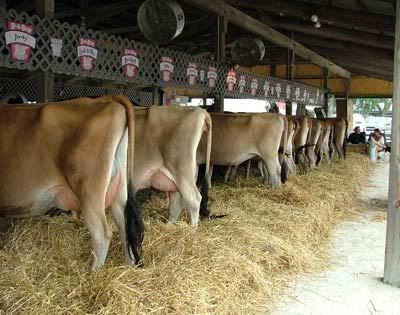 This young woman was working hard at keeping the barn clean. Big dairy cows produce alot of compost.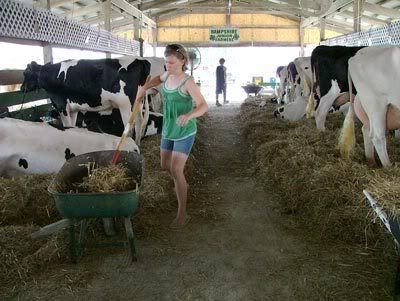 Here's a Holstein, which is what most of us picture when we think of dairy cows. This cow was SO HUGE... I can't even begin to tell you how large she was. It's a good thing they are basically docile animals, but still, if you find yourself between one of these cows and a fence, it can be fatal.
The next barn houses the beef cattle. They name fits because they are big and beefy and a little more difficult to handle. I can't imagine trying to wrangle a 1,600 lb. steer. Before they enter the show ring they must have a spa treatment. First they're vacuumed.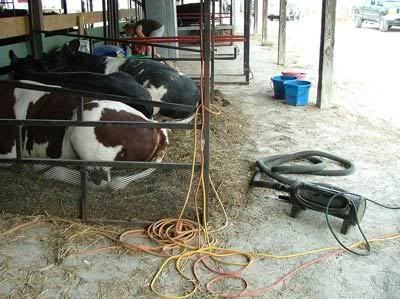 I don't know if they're given a bath, but they are vacuumed. Following that they are groomed.
A beauty salon's got nothing on them because they are combed and sprayed and combed and sprayed some more. The spray is something that makes their coat look smooth and shiny. Remember, there are big bucks on the line. Some kids do a good job of bankrolling part of their college fund in this way.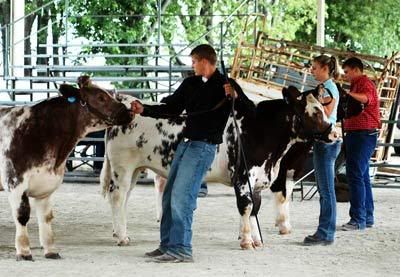 That's enough of looking at the livestock, I'm hungry. Didn't someone here say they wanted a turkey leg?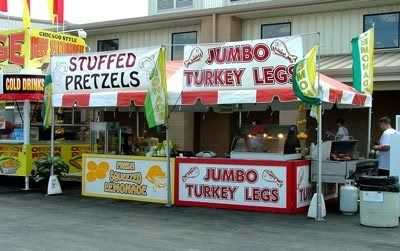 There's funnel cakes.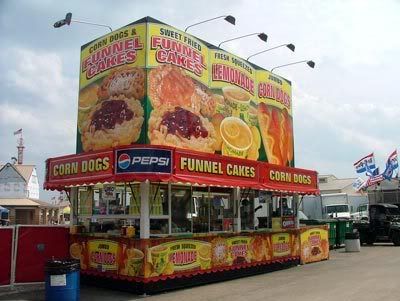 Cheese curds .......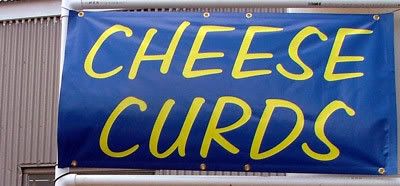 There's those caramel apples again.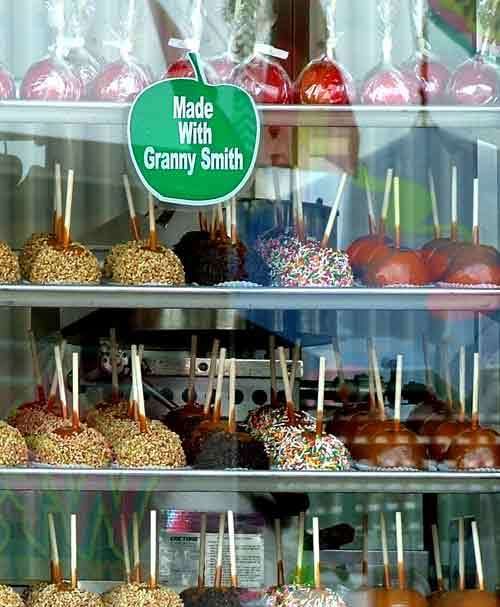 I had a big dilemma - funnel cake or cheese curds. Hmmmmm. The funnel cake won out.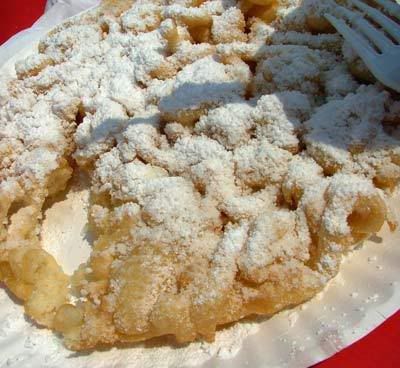 I washed it down with a lemon shake-up.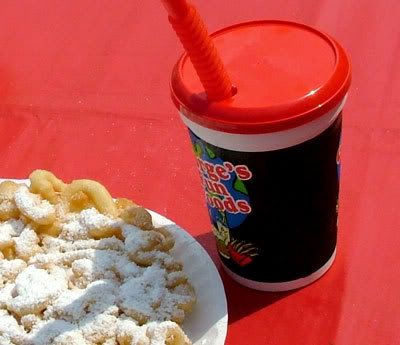 Refreshed and ready for more I headed off to the hoticulture and home economics display. It was somewhat disappointing. I remember it being much bigger than this.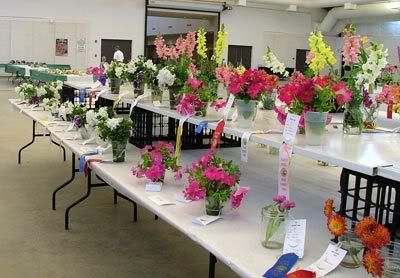 Here's some nice corn.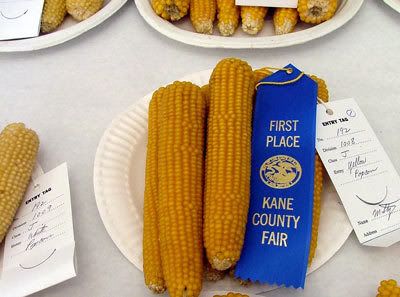 Jars of grain. Soybeans are in the middle.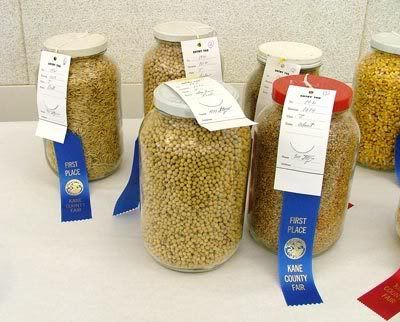 There were some artistic vegetable displays.
By this time, sensible shoes or not, my feet were hurting. I did show up for the bull riding event but it was simply an exercise in being human. I found myself with two cameras, whose batteries died within five minutes of my arrival. Wow, did I feel stupid. But here's the thing. Our imaginations can create wonderful images so I'll just say that the cowboys are on their way back home.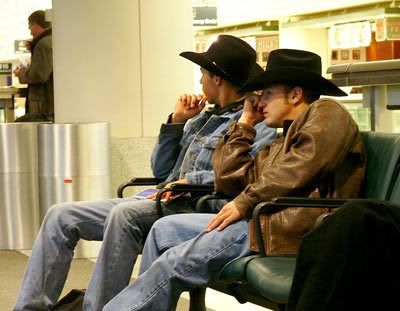 They were all terrific looking human specimens, strong and healthy, with six-pack abs and hands callosed from their work. They had perfect white teeth and warm smiles. They had true grit and were made of the right stuff.
The color has faded from the midway for another year. It's sad to see the fair end.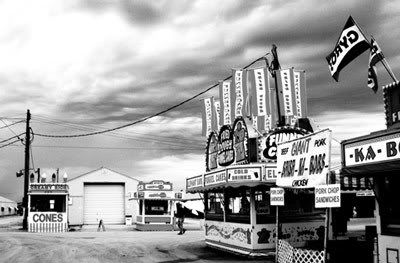 I've promised myself to enter next year. At least an apron or two.