BUZZARD'S ROOST: A phrase describing a cultural phenomenon. It consists of meeting place where older men sit for hours on end discussing world events, local gossip and passing along the local lore. Long winded stories are a hallmark of the Buzzard's Roost experience
One of the hallmarks of a healthy community is the presence of a Buzzard's Roost.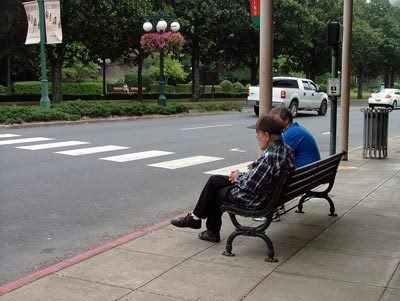 If your town doesn't have a Buzzard's Roost it is stagnating.
I've found Buzzard's Roosts in almost every small town in our travels. The south breeds a particularly healthy version of the Buzzard's Roost. Isn't it amazing that you never see women sitting on the courthouse benches talking about fishing weather? That must be because they're busy keeping the social fabric of the world mended.
Can you think of a Buzzard's Roost in your town?