I rummaged through my extensive photo files looking for something to post this morning. I was looking to create a photo potluck for you. Over the years I've shot some interesting and varied subject matter, that's for sure.
The rotunda of the Lincoln Museum is the only area where photography is allowed. As a photographer you train yourself to see the image before you capture it. I spotted this young teenager standing before the wax figurines of the Lincoln family. For me it epitomizes the strength of this museum. Instead of static displays of artifacts they have created a space that brings Abraham Lincoln and his family to life.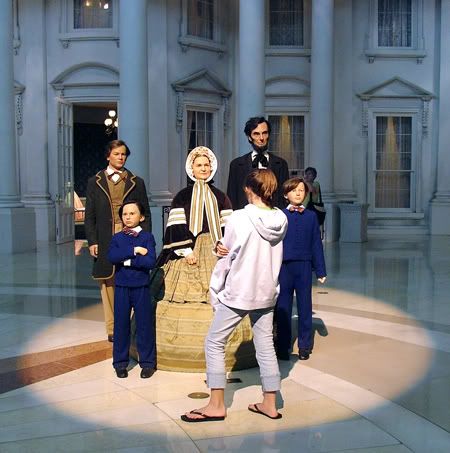 I could tell this young teenager realized that Lincoln and his family were real people, not just entries in a history book. Bringing history alive, it's a good thing!
The next photo is entitled, "We be Pirates".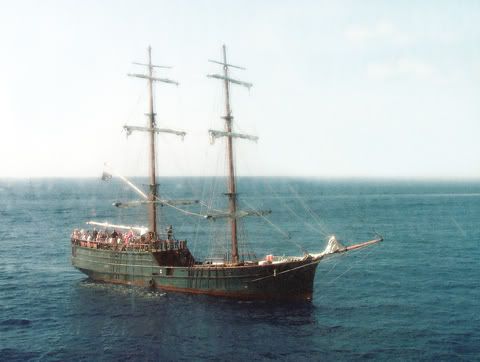 The odd thing is that I cannot remember where this photo was taken. It's bunched with some photos from our cruise-from-hell, the one where I spent 3 days quarantined in my room suffering from Noro Virus.
I could have used some pirate rum at some point.
Next is a photo I titled, "Seasons End." The first frost will soon be upon us and the growing season will end for yet another year.
Can this be far behind?