It's not unusual to see the mail truck pull up our driveway. Boxes won't fit in our rural mailbox and besides, the woman who delivers our mail likes to visit. Two or three times a week or more she delivers boxes and packages from Publishers Clearing House. The Other Mother is definitely one of their top ten customers. Any day now the Prize Patrol should be arriving.
Yesterday we received a bundle of mail and a box. Included was another post card from Martina. It seem that she couldn't decide and sent both cards. This one has a good aerial view of Seattle.....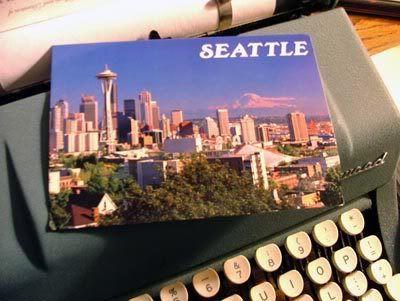 and the message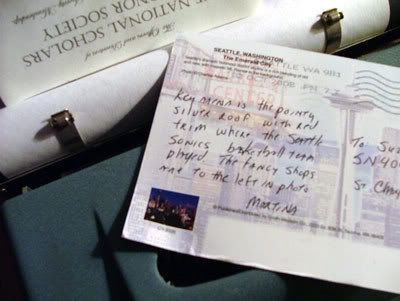 includes direction on how to spend quality time.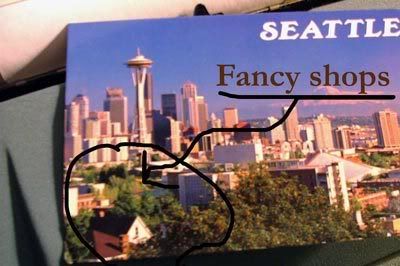 Thanks Martina!!
There was also a box in yesterday's delivery.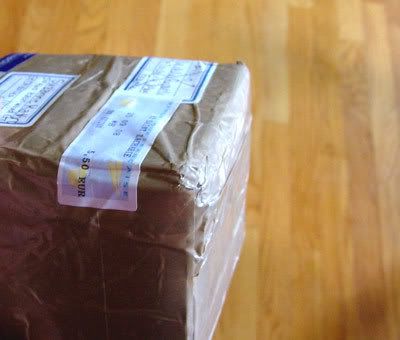 Surprisingly it wasn't from Publisher's Clearing House and it wasn't addressed to the Other Mother, it was for me!
What's that? Prioritaire? I'm pretty sure that's not English.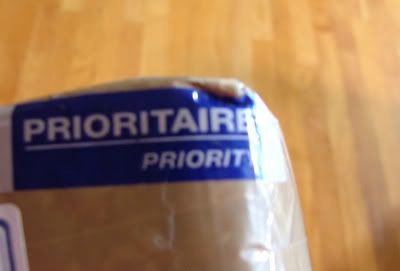 It's
French!!!
That can only mean one thing. it's something that Corey Amaro offered in a gift drawing on her blog,
Tongue in Cheek.
Is Corey on your blogroll? She should be.
I feel like a kid at Christmas. How exciting is it to get a package from France? When you're sitting in the middle of a million acres of corn it's pretty darn exciting.
The item is carefully wrapped and finished off with French ribbon.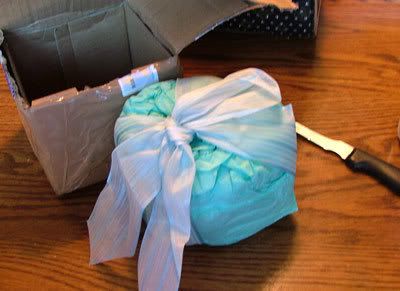 The item is something that Corey found at a brocante, which is a French antique market.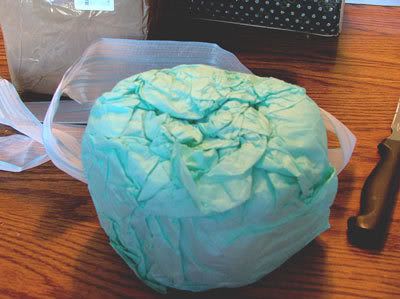 I don't know what the neighbors are going to say but certainly I'm the first one with a French antique.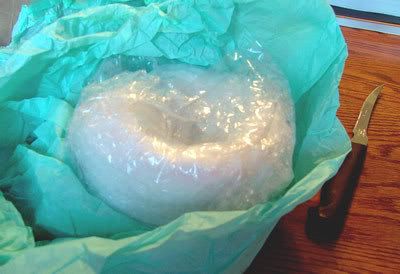 Corey has taken great care in packaging the item.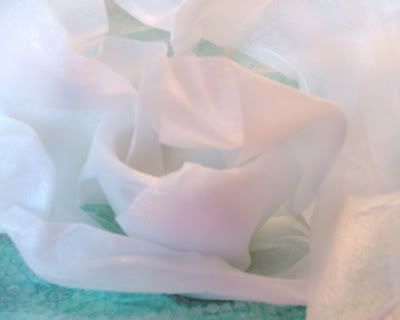 It's had a long and safe trip from a French village to a small rural town in Illinois.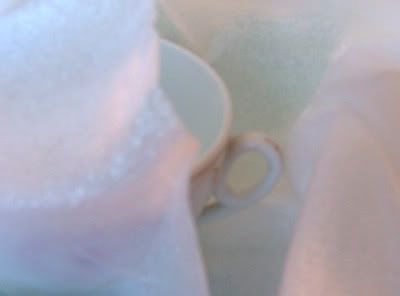 It's a beautiful hand-painted French teacup.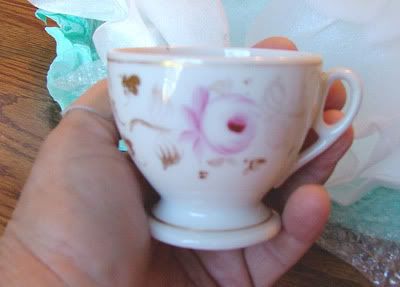 It's something I will treasure always. Thanks so much Corey.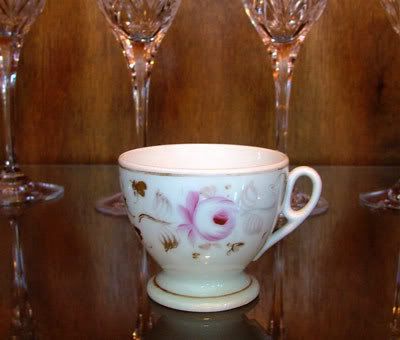 I still can't believe the French Husband drew my name. I should probably contact Publisher's Clearing House.