Try to say that ten times fast.
Today we're going to make apple butter the easy way. If I suggested the regular recipe for apple or pear butter you would go screaming into the night. Few people are willing to make the commitment to apple butter because it requires an insane amount of stirring. You literally stir unitl your arms fall off. I will make the effort for pear butter because it's crazy delicious.
The recipe contains brown sugar which gives the final product a slight caramel taste. First you're going to need a large crockpot.
CROCKPOT CARAMEL APPLE BUTTER
16 cups peeled and cubed apples
1/2 water
1 cup white sugar
1/2 cup brown sugar
1/4 tsp. ground cloves
1 tsp. cinnamon
Peel the apples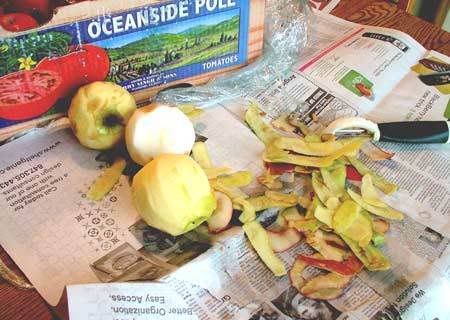 and cut into one inch cubes.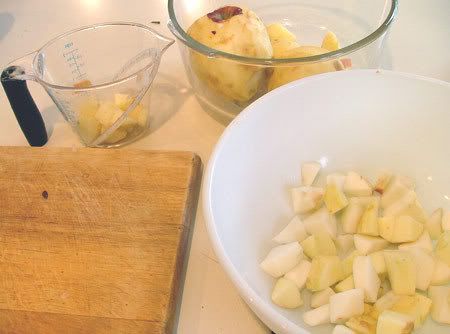 Put 1/2 cup water in the bottom of the crock pot and add the apples.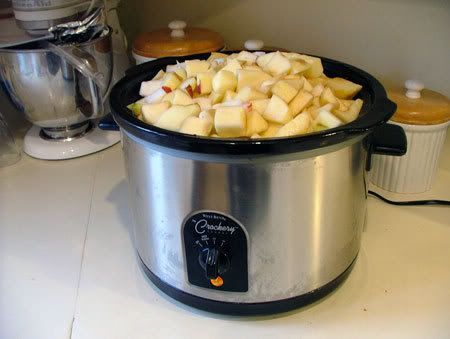 Cover and cook on LOW setting for 6 hours, stirring occasionally to break down the apples.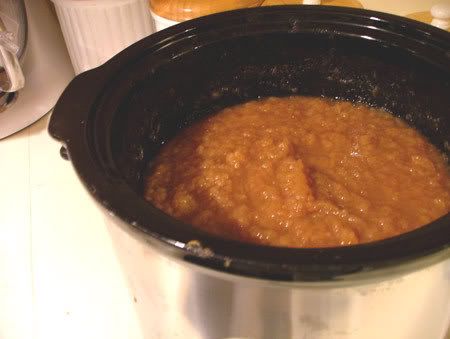 Remove the cover and cook for another 4 hours. Force the mixture, small amounts at a time through a potato ricer or a sieve to remove any fibers or seeds.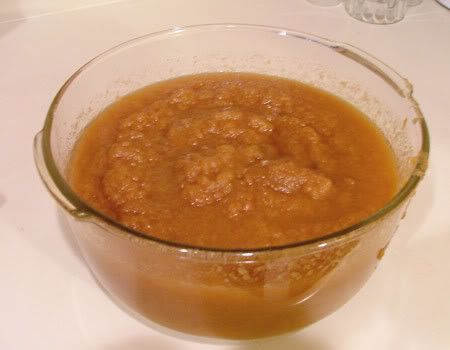 Add the spices and the sugars and mix well.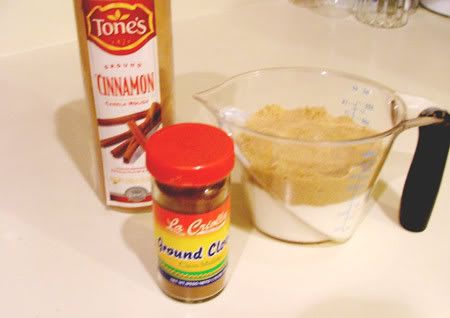 Return the mixture to the crock pot and cook for 2 more hours.
Cool, put into jars and store in the refrigerator.
In addition to eating apple butter on hot toast or biscuits you can put a dollop on your hot oatmeal.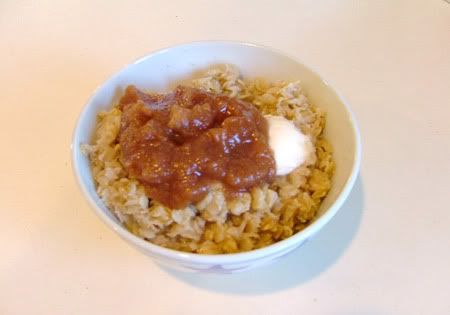 NOTE: If you don't want to peel the apples you can cook them with the peels on. This makes the sieve process more difficult. If you stop cooking at the 8 hour stage you'll have some nice applesauce. Enjoy!