There's a lot of talk in the blogosphere about being authentic and in the spirit of being truthful I present.....
The Farmer's Wife Method of Concrete Mixing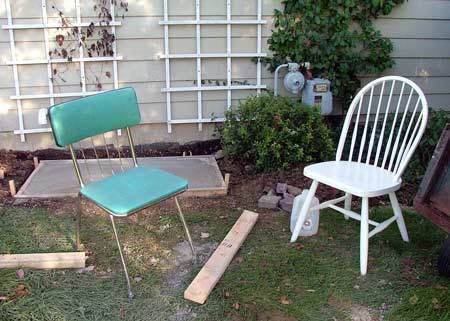 Yep, that's right, we sat in chairs to mix the concrete. How lame is that?
Seriously, we need to apply for AARP as soon as possible.
We each sat in a chair with the large plastic mixing tub between us and used shovels to push the mixture back and forth. As I've always maintained, inventions are created by really lazy (or old) people. After the first bag or two we hit our stride. I think he dug the hole too deep. It's 800 lbs. of stinking concrete and with the 400+ pound generator sitting on top the entire thing is in danger of sinking through to China.
I will say that my chair was the cutest.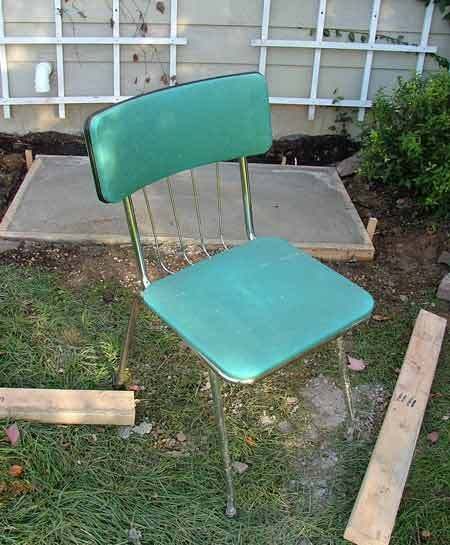 It's one of my sister's thrifting finds. It served a dual purpose. The rocking motion from mixing the concrete forced the legs into the grass and I had to move the chair continuously, effectively aerating the lawn!
And that's the rest of the story.