Thanks for all your advice on how to deal with the aches and pains of mixing and pouring the concrete slab. I'm surprised that I'm not in more pain than I am but perhaps my sessions laying porcelain tile paid off. Here's the slab: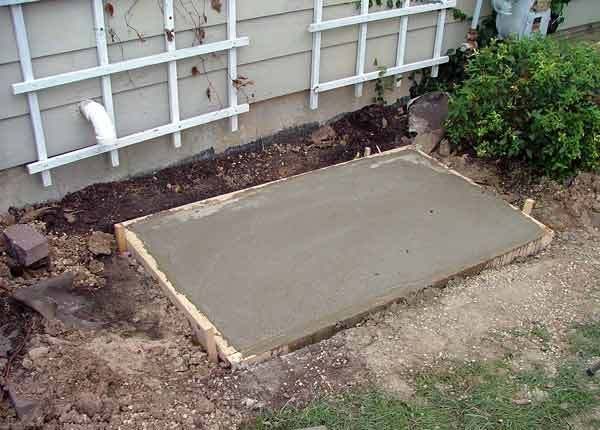 The finishing work is less than perfect which means I won't be getting any job offers from the local concrete laborer's union but the 400 lb. generator will hide all the imperfections.
Now I'm going to ask for your help. I know there are lots of designers and people with great taste out there. HELP.
We installed a new entry door about a year ago and I just haven't gotten around to painting the door. I'm sick to death of the white door and winter is closing in fast. I need to choose a color and get the door painted before the snow flies.
The previous door was painted a dark red and I was happy with that but it's time for a change. Just this week many of you featured porches decorated for fall. I enjoyed seeing all the different doors and came up with a few ideas. I really like the black doors but would that work with these dark greyish-green shutters?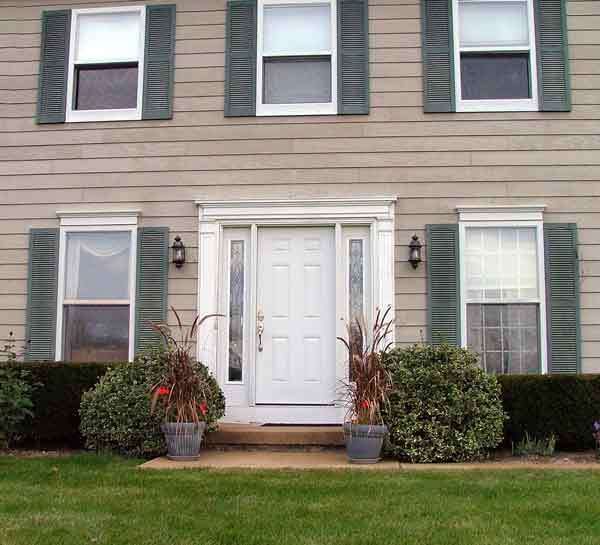 When we were in Arkansas I visited the home of a British couple whose front door was painted a medium dark shade of yellow. It was really unusual and nice. I went to the home improvement store and picked up these two paint chips.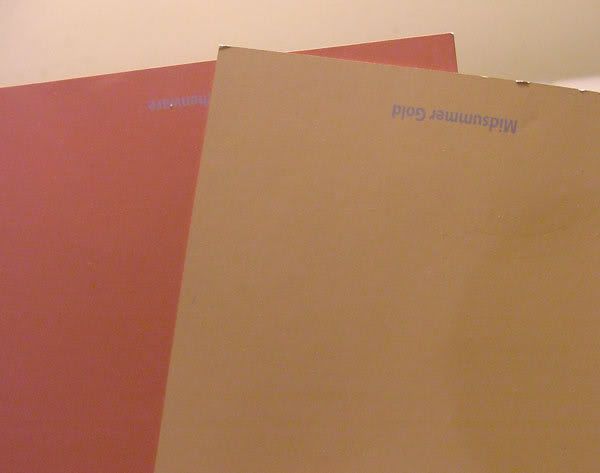 One is the color of a clay pot and the other is a dark yellow/gold.
What do you think? Do you like any of these suggestions or do you have something else in mind?
NOTE: If you like apple butter be sure to come back tomorrow. I'm going to be showing you how to make it the easy way!