Today I would like to introduce you to the concept of
found money
. What is that, you ask? Found money is money that you were never counting, that appears mysteriously from the universe.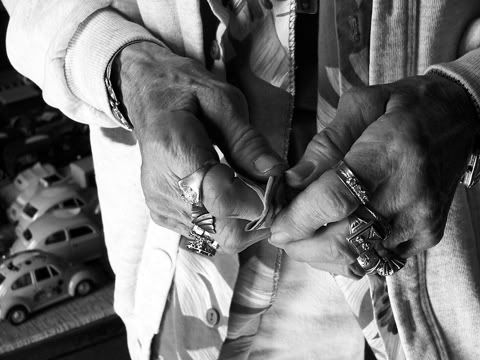 About ten years ag0 the Farmer and I were helping out a young man who we'd informally adopted into our family. He was 18 years old at the time and struggling to cross over into adulthood. His childhoood left him with few skills to accomplish that and we did the best we could to provide him with some stability. He was incredibly smart and I nagged him for two years and finally got him to enroll in college. We did what we could including helping out occasionally with money for books or food.
He'd enrolled in a math class that required a scientific calculator that was over $100. It was far beyond his tight budget and I was not in a position that month to help him financially. My friends on a gardening forum had been following his story as I shared the general details of his struggle and his progress. Unbeknownst to him there were lots of gardeners cheering him on and wishing him well.
One day I wrote about how sad I felt that he'd be walking into the classroom without the calculator that was required. I simply didn't want him to feel embarassed. A short time later I received a private e-mail from one of the forum participants. She told me that she wanted to introduce me to the concept of found money.
At least a year previous she'd purchased some mail order flower bulbs that never took root. She'd written the company and requested a refund. Communications back and forth didn't seem to produce any results and she'd simply given up. Fast forward a year. She sat at her computer and read the story of the sincere young man who faced the first day of class without the materials he needed to succeed. She had a cup of tea and walked to the mailbox. Inside was a check for $120, the refund from the plant supplier.
"Found money!!!" she said. "Money I was never expecting to ever see and therefore not mine to keep."
She paused for a moment and e-mailed me to say that she had the $117 for the calculator plus $3 for coffee and a donut.
She dropped a check in the mail and it arrived just before his first class.
Her donation came with stipulations though. I could never reveal her identity, either to him or anyone else and he was not allowed to pay it back. Someday when he graduated from college and found himself a good job he should pay it forward. As for me, I was hooked on the concept.
Yesterday you came forth in great numbers to help give a woman a chance at success and for that I'm ever grateful. I'm thankful for my regular readers and the lurkers who uncloaked themselves for this effort.
The donation, energized by your participation will be made possible by the magic of found money. About a month ago I was contacted by a magazine seeking to use some of my barn photos in one of their stories. I have a policy concerning my photos, if someone asks and I approve of the project they are free to use the images without charge. Why? Because photography is my hobby and my great love and if I were to be stuck in negotiating prices and charging it would be work!! Believe me, the photographers at the newspaper never once picked up a camera for the fun of it and I never, ever wanted that to happen to me.
I agreed to let the magazine use my photos and we had some nice e-mail conversations back and forth. A short time later the woman contacted me and said the they were so pleased with the quality of the pictures and the experience working with me that they were going to write me a check.
Found money.
It wasn't mine. Never was. And so yesterday's experiment in giving will be funded with my found money.
Remember this story. Some time in the future money will appear, a large amount or small. You will recognize it for what it is. Pay it forward.