The onset of fall marks a change in the foods that I prepare for dinner. Gone are the light meals and out come the recipes for soups, stews, chili and heartier fare.
One of my favorite fall dishes is Mexican Lasagne. I thought you might like to try it.
MEXICAN LASAGNE
1 large package corn tortillas
1 small can diced green chilies
1 can enchilada sauce
1 can pinto beans, drained
1 1/2 lb. hamburger
1 package taco mix
Small amount of oil for frying
Gather together all your ingredients.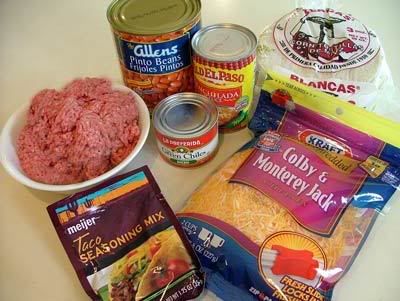 Brown the ground beef in a skillet, drain off the fat, add the taco seasoning mix and cook according to the package directions.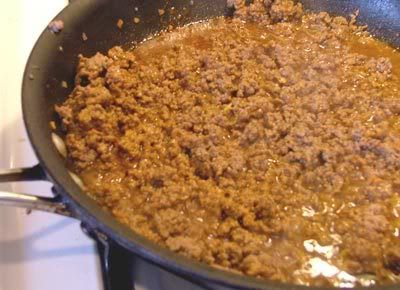 Next we're going to soften the tortillas. I start with a dozen. Put each tortilla into a pan with a small amount of oil heated over medium high heat. It will only take about 5 seconds on each side. We don't want them to get crispy, just soft. Drain well and stack on a plate.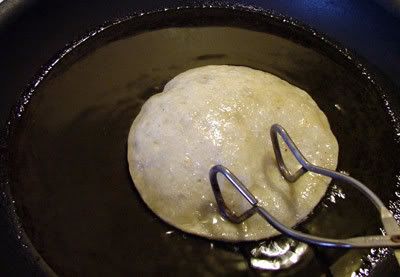 Now it's time to start assembling the dish. Spread a small amount of enchilada sauce on the bottom of the casserole dish.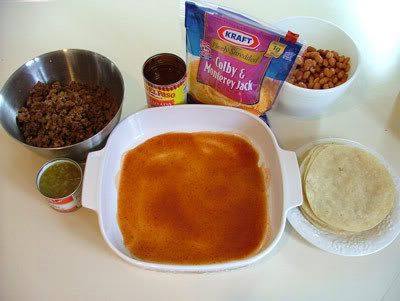 First is a layer of tortillas. Notice that I've cut some to fit into the odd spaces.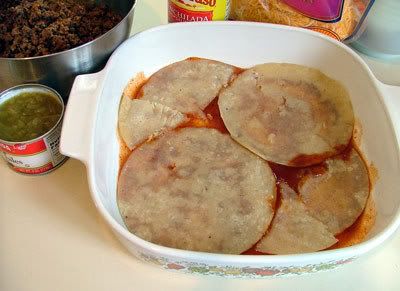 Next is a layer of the meat mixture dotted with some of the green chilies.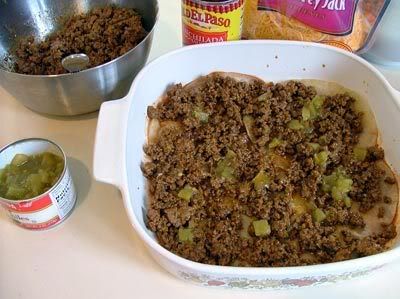 Place another layer of tortillas on top of the meat. Cover this with a layer of the beans and some cheese. Continue layering, ending with tortillas topped with enchilada sauce. Bake at 350 degrees F for 35 minutes or until hot and bubbly. You can top with cheese in the last few minutes of baking.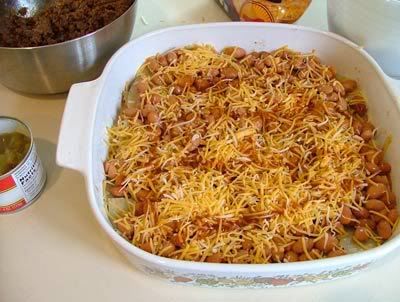 In order to maintain your energy levels while assembling the casserole eat a pumpkin donut.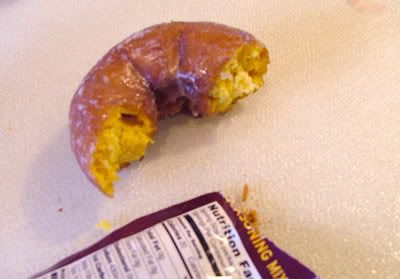 You can easily change up this recipe by omitting the meat, using black beans or refried beans. Get creative!