It's obvious that I've watched way too many episodes of Survivor. I did get some mail today and thankfully it was something other than bills or offers to join AARP.
I got a postcard from Martina!! After the recent Postcard Project she offered to send me a card from Seattle.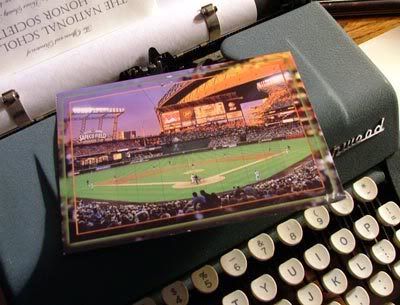 I think she's a sports fan.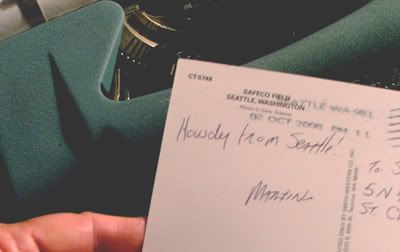 I used to be a sports fan but that was before the Chicago White Sox and the Chicago Cubs tanked. Stinking losers.
Thanks so much Martina, it made my day. The lady that delivers my mail was impressed to see me get something from "yonder".