"Wooden ships on the water
very free and easy,
easy, you know the way it's supposed to be...."
When I was 19 years old my goal was to travel through life with no bumps or bruises. I truly believed that a successful life was one without pain or disappointment. Smooth sailing....that was my big plan. I soon learned that smooth sailing was virtually impossible and in my stupidity I pushed the pain away, stuffed it and denied it. Eventually the stuff bucket was filled to overflowing and it took five years of therapy to muck out the stall.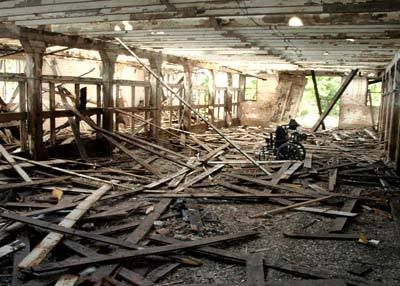 Emotional choas with wheelchair
Some people have more trials and pain than one person could possibly bear. I often wonder how the find the energy to push forward. My own heartbreaks are insignificant in comparison. My therapist did warn me against comparing pain. Our pain should neither be trivialized or held in comparison to that of others.
Recently I found the need to lean on my dear friend for support and reassurance. In hindsight I wonder what possessed me to do such a thing. Di was dealt the ultimate blow two years ago - the loss of her daughter. As always she managed to find the words that would be meaningful and supportive to me. I wanted to share them with you to see if they resonate with you also.
"The effort you have made to heal those scars is now very much a part of your beauty. We all are walking maps of our pain. Some are maps of beauty and depth and some are a mess. It's not just that out of our control, not of our choosing, tornadoes or asteroids hit our maps, it's whether we accept the damage, clean up as best we can and beautify these damaged areas as best we can. This, to me, is what separates the men from the boys, if you will allow the cliché."
Is she right? Is there beauty in our healing scars?
I hold onto her words like a cherished book, reading and rereading, taking the message to heart anew each time.
It seems that Di and I are like old battleships, cobbled together with a crazy patchwork of mismatched plating and crazy rivets, a Mad Max ship chugging along through life. When I am down she is up to the task and when she is down I give her a tow to a safe harbor.
How about you? Are you a sleek sloop, sliding easily over the waves.......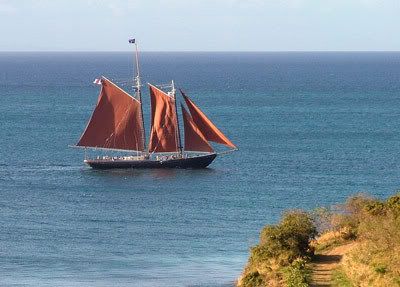 or a crazy contraption, hitting the waves head on, spewing smoke and losing a piece here and there?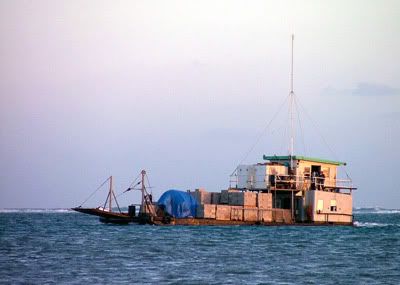 All photos are from my archives.