Although I love homemade macaroni and cheese, I believe that mashed potatoes and gravy is the number one comfort food. Many times if I would be feeling under the weather at work I'd call over to the nearest Chili's and place a to-go order for mashed potatoes and gravy, nothing else. Although they were delicious I did have one beef, they were the new style, slightly lumpy mashed potatoes and in my book they should be smooth and creamy.
If you like really creamy potatoes go get yourself one of these: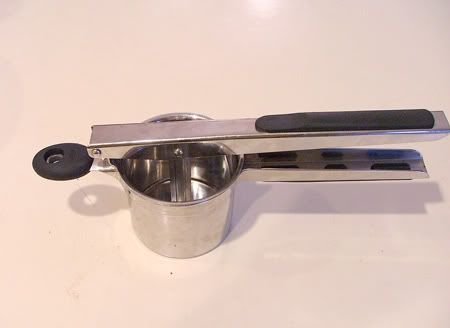 No, it's not some new fangled obstetrical equipment, it's a potato ricer. Buy one and your family will love you forever. I'm serious.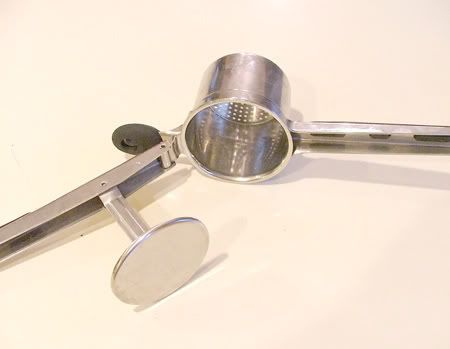 Get a sturdy one otherwise it will break under the pressure required to push the potatoes through.
See the little holes in the bottom of the basket? The chunks of potato go through those holes thereby creating the "rice" effect.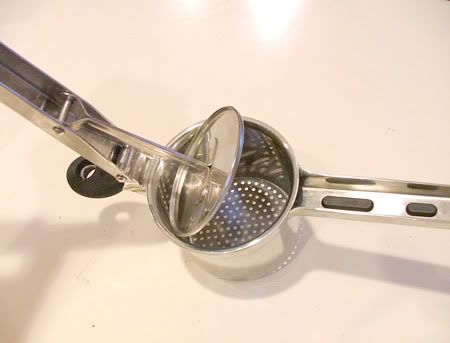 Let's make some mashed potatoes!
First peel some potatoes, cut into 1-1/2 inch chunks put into a heavy bottom pot and cover with cold water. Bring to a boil over medium heat. Sprinkle 1 tsp. of salt into the water. Boil until the potato pieces are just done. Test with a fork. It should pierce the potato easily. Don't overcook.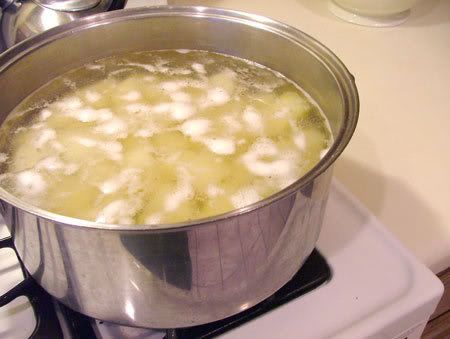 While the potatoes are cooking, gather your ingredients; milk, butter, sour cream, salt and pepper.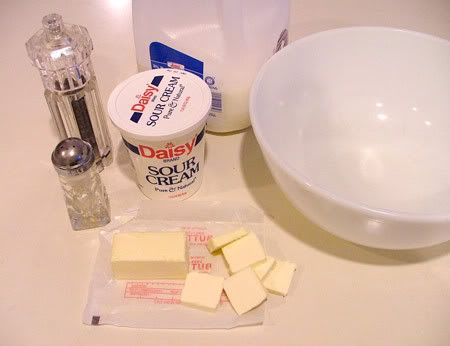 Drain off the water and put back into the pot.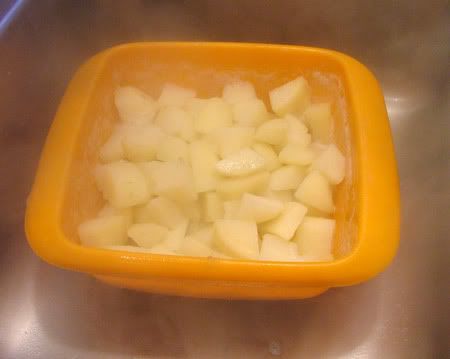 Put the potato pieces, a few at a time, into the basket of the ricer and push through into a separate bowl.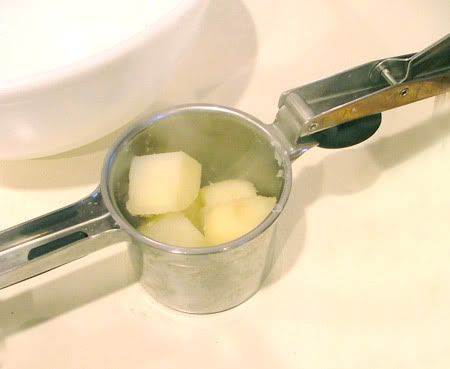 Continue until all the potatoes have been riced.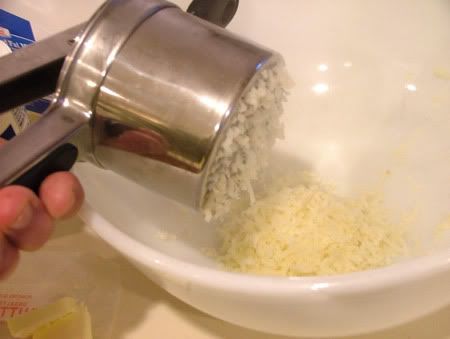 Add the butter to the hot potatoes. Always do this first because the oil molecules in the butter are going to coat and cling to the potatoes. Mix with a spoon.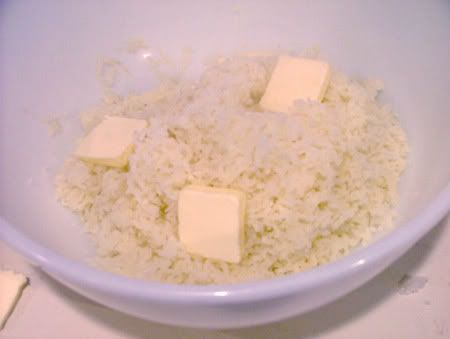 Add a little milk, mix again. Add a couple of spoonfuls of sour cream and mix. Add salt and pepper. Taste at this point, adjust seasoning, add more milk if needed. Beat with an electric mixer for a few minutes.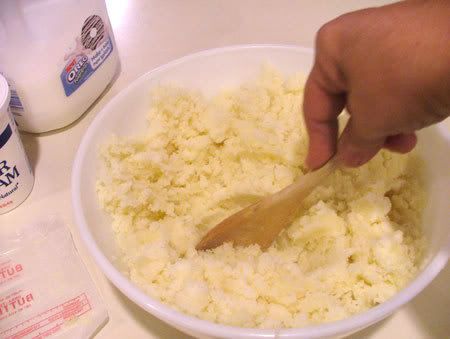 This is a taste and test recipe. The amount of butter, milk and sour cream is dependent on the number of potatoes you're using. I figure 1-1/2 potatoes per person or 2 per person if you want leftovers.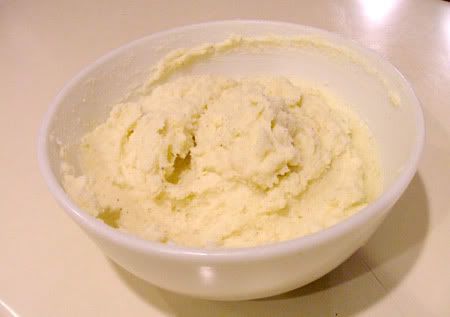 Now, go get that ricer!!