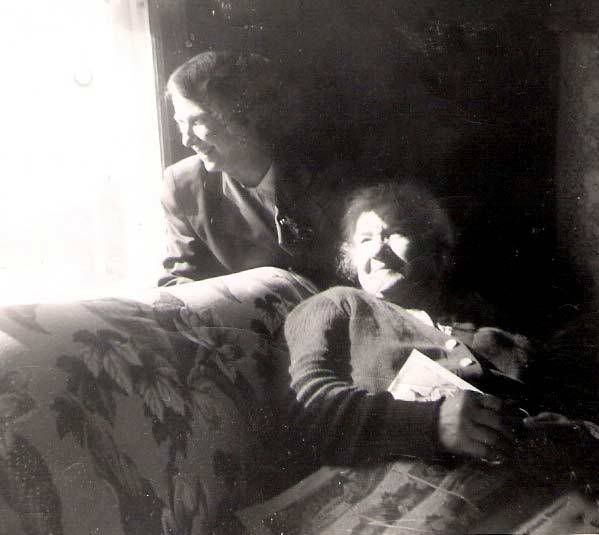 The Time: Late 1950's
The Place: Nippersink, Wisconsin
This photo must have been taken towards the end of Great-Grandma Gussie's lifetime. She was never this heavy and she looks to be bedridden. My step-grandmother Blanche is looking out the window and there's something beautiful about these two women bathed in the light streaming in. Gussie has the comic section of the Sunday paper in her lap. I can still visualize the colors in the barkcloth that covered the sofa.
Blanche was such a truly sunny personality and I'm sure than her and Gussie had a good relationship. They were probably spending a Sunday afternoon together at the old cottage in Wisconsin.
In my minds eye I see Gussie in her small bedroom, putting on some pearls. Whether this is a real memory or just the way mind's eye pictures her is not clear. She died when I was a young girl and so many years have passed. Still, it's wonderful to think of her getting dressed for church, fastening the pearls around her neck.