Thanks so much for coming back today. I'm normally a very enthusiastic and positive person but for some reason the first part of our experience in the city left me in an odd mood. Thankfully you've assured me that I'm not alone in that respect. Sometimes our traditions serve as bridges to our past and we all need something familiar and comfortable in our lives.
After spending a couple of hours roaming Macy's we walked several blocks over to Daley Plaza, which is the site of the 13th Annual Christkindlmarket. This is a German tradition and it's fun to browse through the lovely folk art gifts and decorations. This market is outdoors and each booth is enclosed on only three sides. Braving the elements is part and parcel of being a true midwesterner. We just popped up the umbrellas, hopped over the puddles and kept moving in order to keep warm.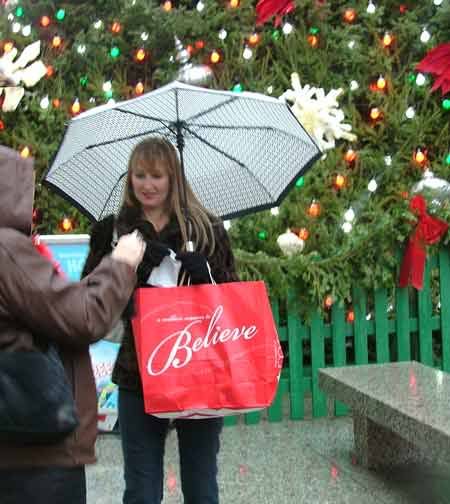 This event takes place under the watchful eye of the Picasso sculpture.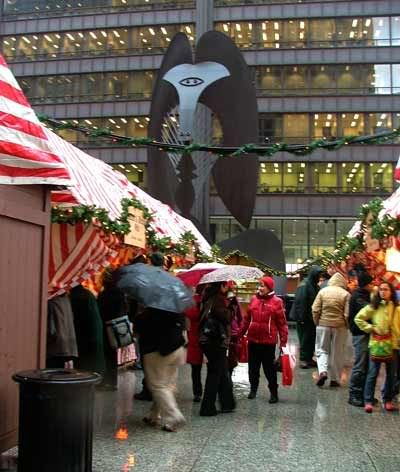 Coats resembling sleeping bags were the uniform of the day.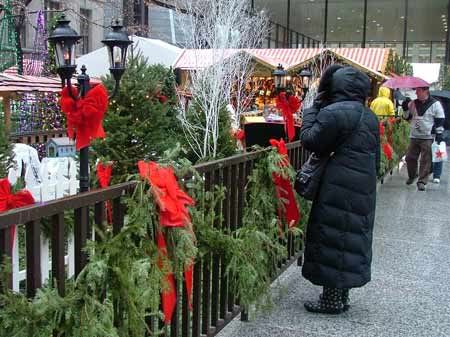 The red and white booths were very festive. The ladies huddled together while they shopped the Ukranian booth.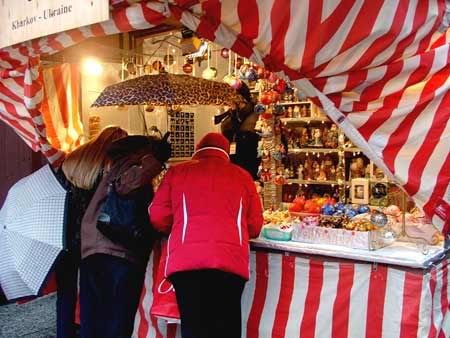 German food is served but you'll need to turn your back to the biting wind and rain to eat your bratwurst.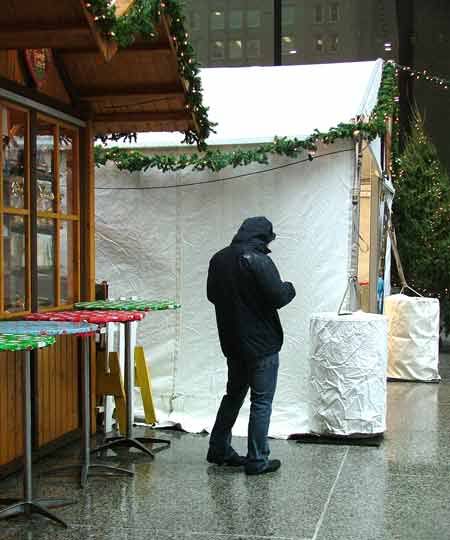 My neighbor Donna looks over her shoulder before making a decision about whether or not to purchase an ornament.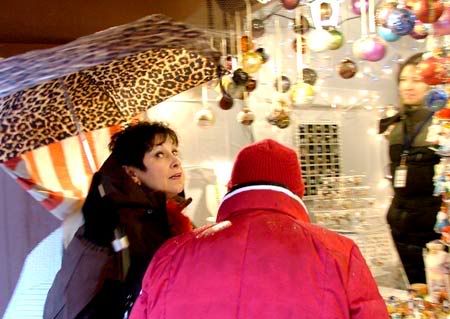 This was my favorite booth. It was filled with honey and these intricate beeswax candles. Don't you love the golden glow?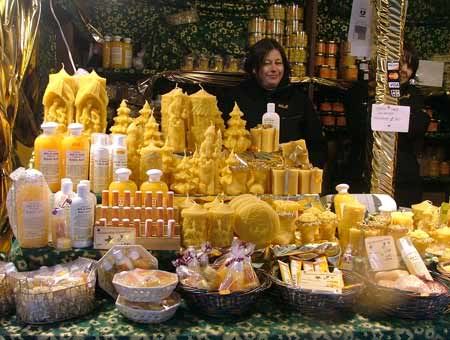 We passed the Channel 2 News street level studio on our way back to the train station.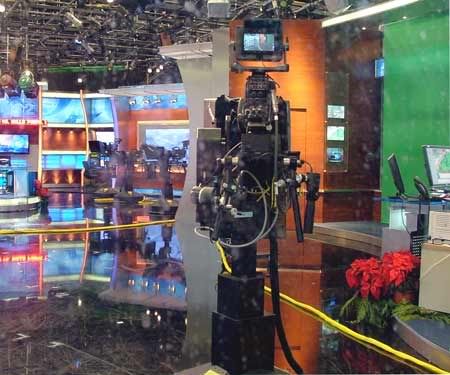 Unfortunately they were between newscasts.
I want to thank all of you for coming along on this trip to celebrate Christmas in the City. I hope you all have a chance to experience it at least once. I'd love to hear about the special celebrations in your town!