My lifelong fascination and downright love of catalogs was nurtured in my childhood. My grandmother was infatuated with catalogs. She had one of those large stuffed pillows that resembled the back of a chair with armrests. Do you know what I'm talking about? From this queenly perch she would read through magazines cutting out interesting articles and ads, placing them in tall teetering stacks on her bedside table.
But the most time, energy and dreaming power was spent in the pages of catalogs. When money was tight, dreaming took on greater meaning. What fun it was to sit on her bed with her and think about ordering beautiful new coats or matching curtains and bedspreads. Dreaming has always been free!
"Basic Catalog Dreaming 101" involved a new Sears & Roebuck catalog. At some point Spiegel became the dream book. Over the years others came on the scene, some with merchandise certainly out of my reach financially but never out of the reach of my imagination.
No matter how beautiful their websites might be, I want a print version. I can't quite prop my large desktop computer on my chest when I'm sitting in bed at night. Give me paper and ink every time.
Here are some of my favorites from over the years:
Ballard Designs
- Cool home decorating stuff lots of which is French inspired.
Horchow
- Definitely high end dream level. I don't think I could even afford their clearance specials.
Williams Sonoma
- I've banned myself from their stores, after my last pricey cake pan purchase, but the catalog is not off limits yet. Their catalog has always contained wonderful recipes.
Crate & Barrel
- I've been shopping Crate & Barrel since the '70's.
J.C. Penney
- Now that Sears no longer publishes a catalog, Penney's has filled with void. I'm currently looking at some embroidered silk drapes for the family room.
My new favorite is
King Arthur Flour
. If you like to bake, this is a terrific catalog filled with wonderful and affordable items. Woe is me because they carry at least ONE pricey cake pan.
I'm loving this cinnamon bear. He holds cinnamon and sugar for toast.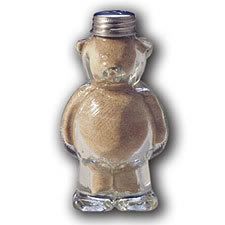 You know I love pie, so I want these pie chains.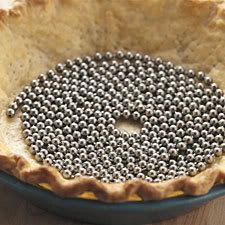 I simply must have this gadget. You squeeze the handle and that swirly thing opens up. You scoop up some flour and close the contraption. You shake it over your work surface and just the right amount of flour comes out.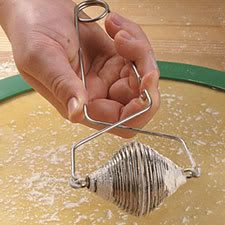 Who doesn't want some candy ladybug decorations?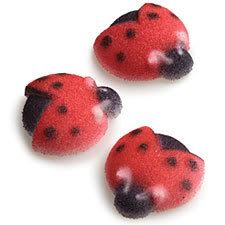 Candy bumblebees are very useful......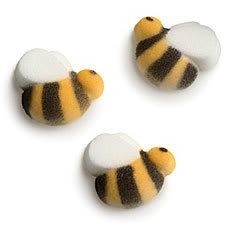 ....if you purchase one of those pricey cake pans.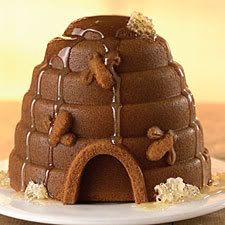 PHEW....I'm virtually worn out and virtually broke but I'm in love with King Arthur.
How about you, do you read catalogs? Do you have a favorite? Is the online version OK with you or like me, do you need the hardcopy version?