Yesterday I to attend to some business that took me a distance from our small communit and closer to the location of the herb farm and packaging facility that the Farmer manages. I decided to drive over and check out his choice of paint color. He's having his office repainted.
The drive home took me past an old farmhouse that I had photographed for my photoblog last July.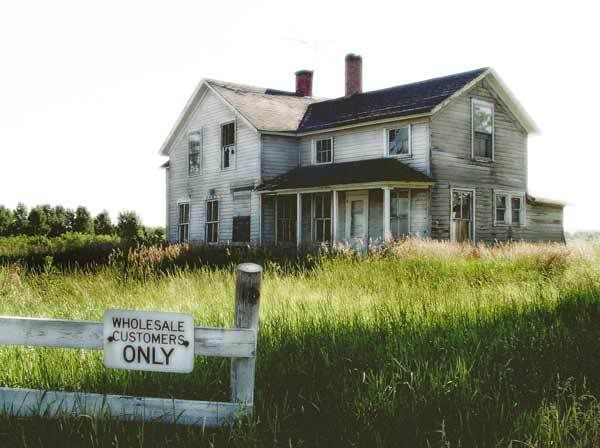 At the time I'd walked through the inside and took photos. After entering I became aware that it probably wasn't a good idea to be in the house alone. There was evidence that it had been used as a drug/drinking hangout and there was a possibility that someone could still be inside. Luckily, it was empty.
These places are often structurally unsafe so I limit my adventures into these properties.
The house was a very ramshackle affair, with a strange arrangement of rooms, like a rabbit hutch. There was a section of house that was a cheap add-on and two sections of the upstairs were not connected, only separately accessible by two different staircases. The whole place said fire trap to me.
But the image I captured that summer day has a dreamy quality to it and it represents a lifestyle that is in danger of passing by the wayside.
As I drove down Route 47 just north of Huntley, Illinois, I looked to my left. The farmhouse, outbuildings and HUGE barn are simply........GONE. It's as if they never existed. And for that I am sad.