There are those moments in life when we just feel inadequate and worse still, irrelevant. And there are times when we feel like dinosaurs in the land of sleek gazelles.
January 9th marks the two-year anniversary of the end of my employment with the local newspaper. Although this unemployment has been good in terms of dealing with my health issues, there are other considerations that are not so positive. My paycheck would certainly not change our lifestyle but in light of the declining value of our retirement funds it could balance some shortfalls.
The Farmer and I would in no way blame anyone for the "losses". The losses are on paper only and we're old enough to have weathered some tough times and some very deep and scary recesssions. I suppose if you live long enough you reach a point where you're unflappable. We've never created dreams for our future that couldn't be amended, scaled down, revised or even tossed out the window if need be. I think we could be happy in a log cabin. With running water, of course.
My mind lately has been contemplating returning to work at least part-time. The Farmer is working incredibly hard and my job keeping the home fires burning feels a bit inadequate. I feel the need to make some concrete contributions to our fast approaching future. I was proud to be the partner who carried our family health insurance for many years.
But there's a problem. I'm a dinosaur.
See this typewriter?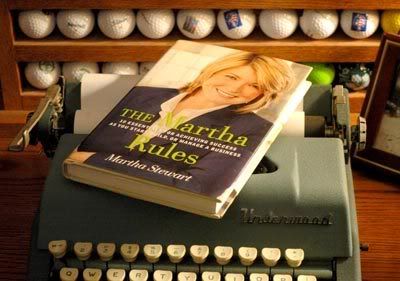 It's something I bought at a thrift store and almost the same model that my father bought for me as a graduation gift. It was the latest model in a time when an electric typewriter was unheard of outside of an office setting. Copy machines were cutting edge technology, only afforded by the largest corporations. Carbon paper was the tool of the masses.
In my work life in the printing and publishing industry, advances were made in small spurts and finally in great leaps and bounds. At the time I received the typewriter, personal computers were the stuff of science fiction.
What does this all mean? It means that when I peruse the job offerings at the local hospital and community college I realize that technology has slipped through my fingers. I'm familiar enough with Microsoft Word to write a letter, but nothing more. Excel? Not a clue. Power point? Hmmmm, nope. They're asking for "documented proof of proficiency."
To tell the truth I'm not in any mood to be learning these things. Poke me with a fork..... I'm done.
So what's a girl to do? I'll just keep searching for a doctor who wants a "people person" to work in the office and interact with patients..... some old dinosaur physician who never got the memo about Microsoft Excel. Yeah, that's my plan.