Thanks to everyone who commented and threw their names into the drawing.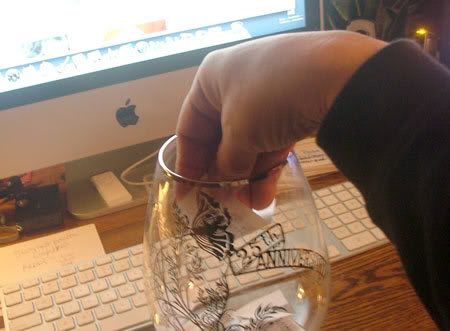 The winner of the mink hat is.......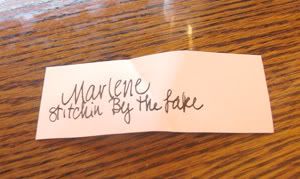 And the winner of the bustier lamps is.......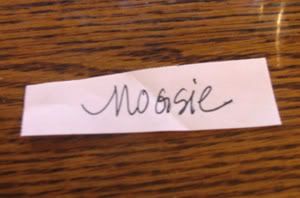 To answer Jeanette's question about the lamp, I think it was a gift in one of those Christmas white elephant gift exchanges.
Marlene and Mogsy, please e-mail me with your addresses.
Those of you who were interested in the recipes, I'll be e-mailing you.
I've found some other interesting items in my de-cluttering mission and I'm going to offer them up for adoption next week sometime. I apologize for being such a crappy comment acknowledger, but things have gotten away from me around here. Besides, I'm trying my best to live up to
Pam Kitty Morning's
example. If you look on my sidebar you'll see that she's my blog's official Crappy Commenter. She's been doing a great job.
You'll also see that I have an Official Grammar Nazi. She's done a great job of catching all those dangling participles, but I just seem to be a terrible student when it comes to apostrophes...... or is it apostrophe's? No, it's plural. That would be apostrophes.
Stay tuned for tomorrows episode of My Llife when I discover that I'm a dinosaur in a world of sleek gazelles.